Old soul singers never die - they just hit the festival circuit. Charles Walker is one soul stalwart who isn't showing his age. He opened for a lot of the greats back in the day, recorded sides for CHess Decca and other labels and failed to make the charts in any significant way ... but he's grabbed by the Northern Soul scene and so hasn't lacked for work of late. Like Sharon Jones and Betty Lavette he's found some new energy by hooking up with younger folks, in this cas Nashville combo
The Dynamites
.
Walker belts it out ... at right is guitarist Ken Black.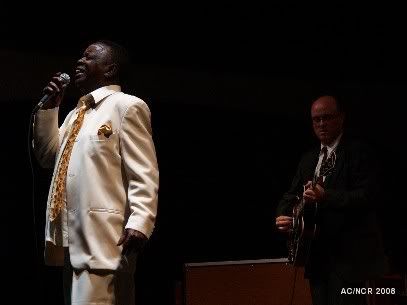 I tried and failed to get a decent photograph of the drummer, the organist, and mega-afroed bassist Jerry Navarro, but only the horn section had anything resembling decent lighting.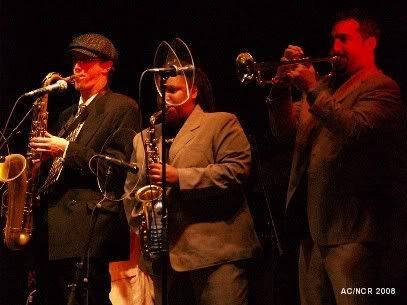 Some of the whole lot!
And so on!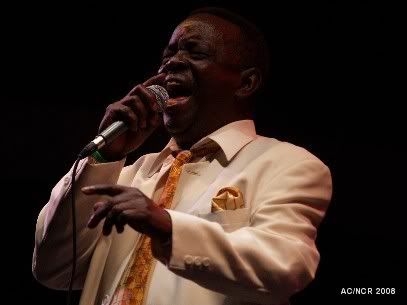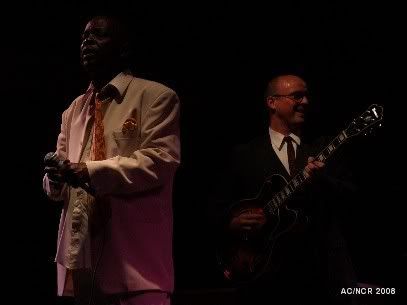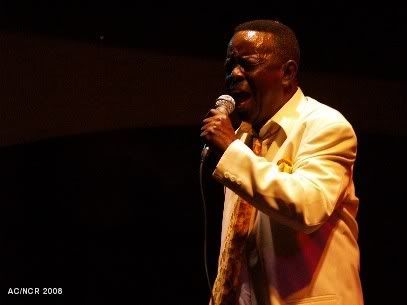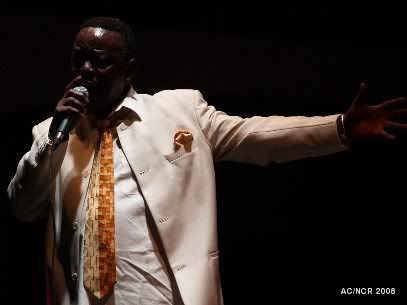 Flash update! (
edited October 23
) I completely forgot I'd swung by after catching a bit of Seun Kuti and The Black Crowes and snapped a few pictures of bassist Jerry Navarro in all his tonsorial glory.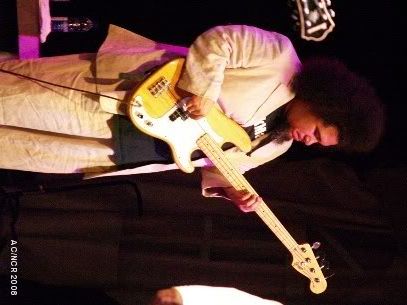 Fun for the old school.