The final set for August goes to Toronto's
Hell Yeah Fuck Yeah
, and their punk-influenced rock'n'roll and rock'n'roll-influenced punk. Plenty of fine banter and Al911's trademark puking next to the drum kit.
Al911 and Adam (not on that order)!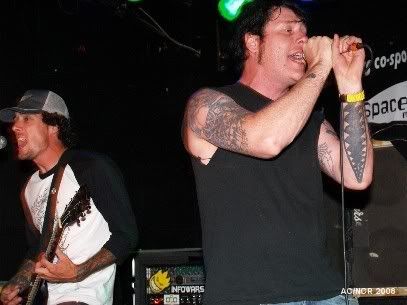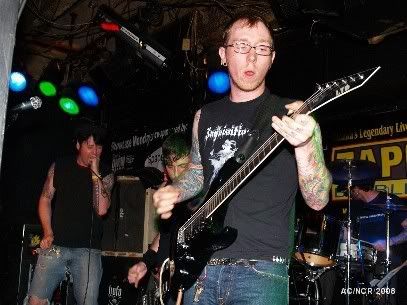 Nicky Crypt and monitor-standing action!
Ryan!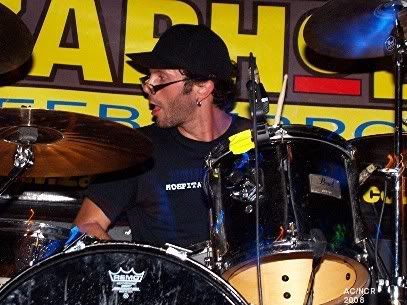 Adam!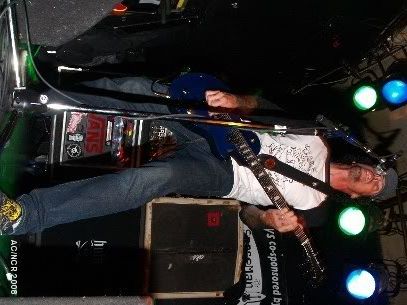 And so on!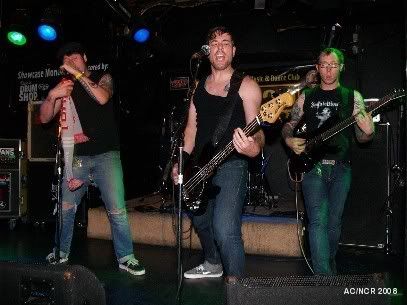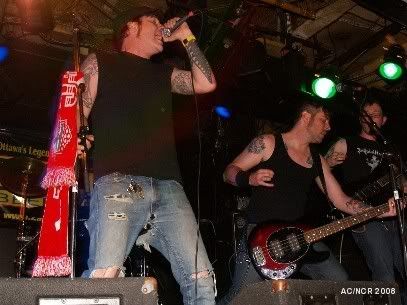 Flag-waving action!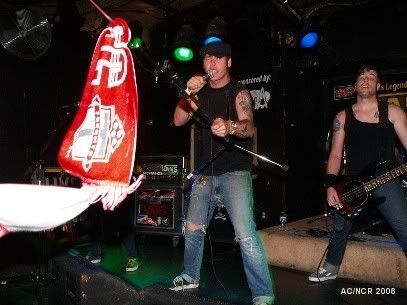 Greenish action!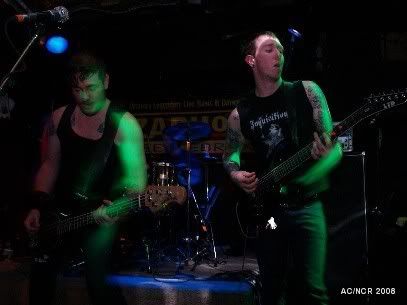 The whole lot!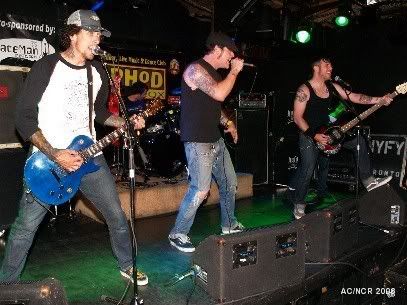 The crowd could've been larger .... I'm not sure Zaphod's is their best bet, perhaps the Dom, Bytown or Bayou next gig?