Up next at The Rainbow, lo these may weeks ago (August 30, that is) were Gunsmoke. I've seen the band a few times before, but on all occasions my camera was in the shop, so these are the first pictures of the rockabilly cats.
Black and white Sam action!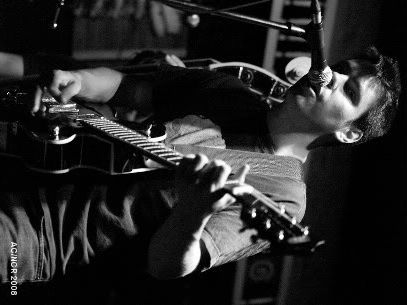 Brother Adam on double bass.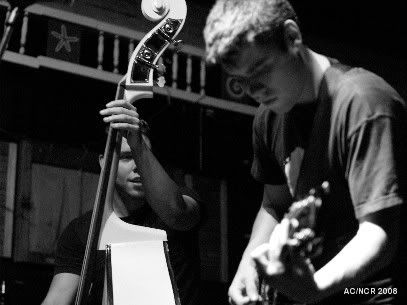 Guitarist Ben Hurlow, also of Fortunate Sons.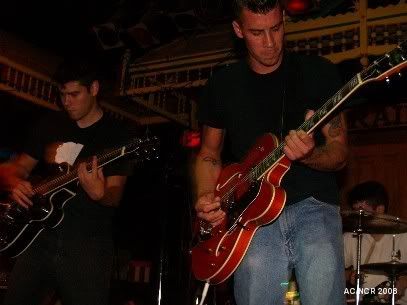 Drummer Dan Haynes ... who I understand has since been replaced/left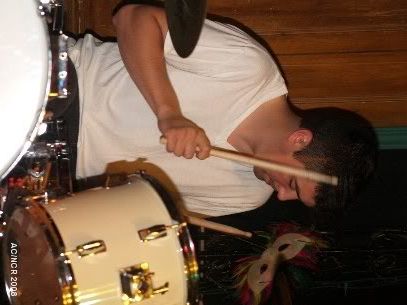 Brotherly action!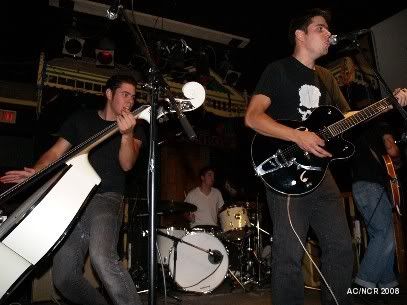 Blurry action!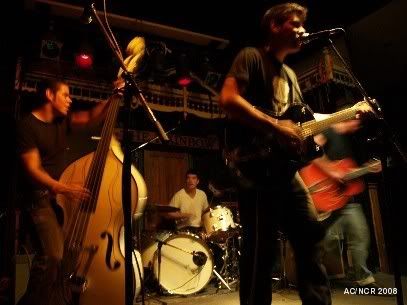 And so on!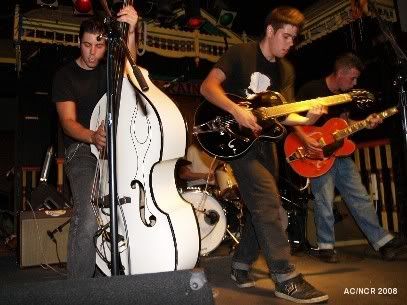 The whole lot!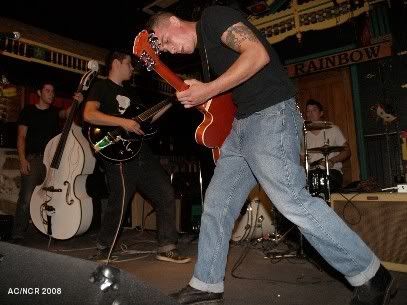 Singalong action, as the blood begins to flow.
Things were definitely getting a bit liquid at this point, and the band brought things to a halt.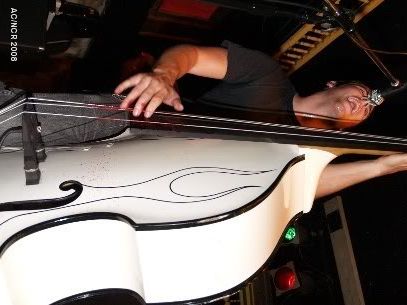 They're hitting the road for a big U.S. tour in a couple of weeks.