The last show of Monday night ... I had planned to head home after Bettye Lavette, but since
Rachid Taha
was still performing at The Black Sheep Stage it would have been silly to head off. As I noted on the daily rundown, he was acting a bit worse for wear. I'm not sure if this is just a stage persona he's adopted, if he was actually slightly blitzed or a bit of both. In fairness, he doesn't seem to be holding up too badly for a guy whose been in music for almost three decades.
Taha and mandolutist extraordinaire Hakim Hamadouche.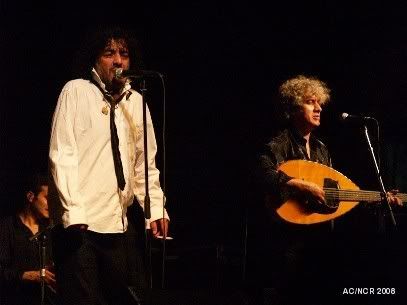 Stephan Bertin on electric guitar and Christian Banet on bass.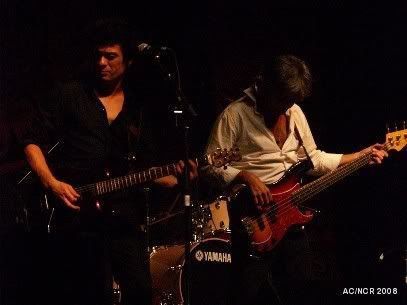 Rachid Belgacem at right handled percussion. I failed to get decent photos of them, but keyboardist Yves Aouizerate and drummer Guillaume Rossel were also on hand.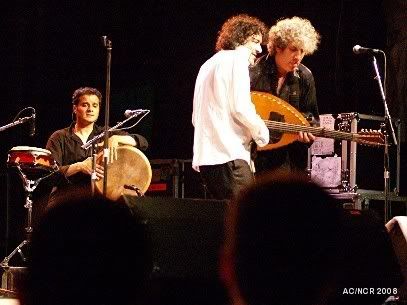 Taha was about the only performer I saw smoking on stage.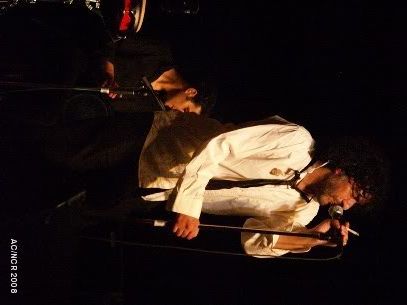 The microphone stand was also good for support.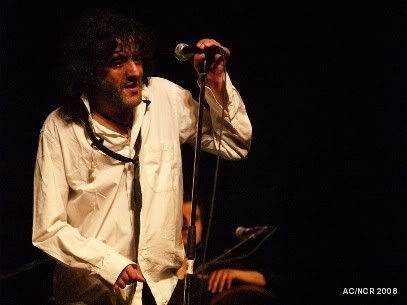 And so on!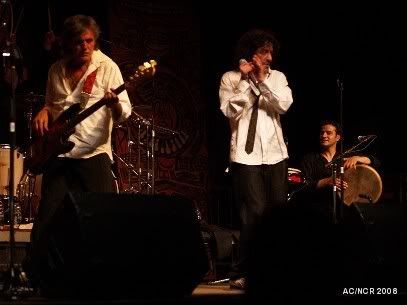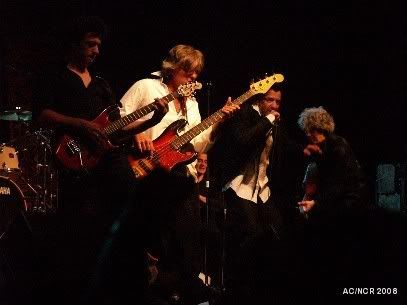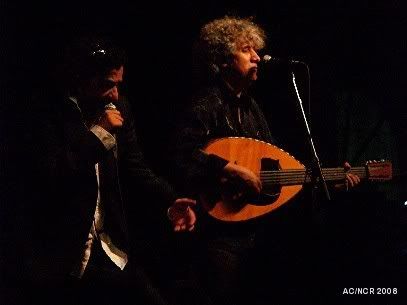 He dfinitely has a vibe all his own, but I'll say that most of the audience enjoyed the show more than I did.