Once again Ladyfest staged a series on concerts in town and much fun was had by all except me. I worked two out of three days, so my fun was relatively moderate. I did get to see
Flotilla
again, though, and once again enjoyed their blend of slowcore with electronica tidbits.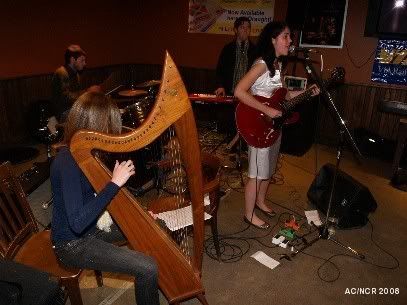 Veronica Charnley in smashing frock and a shadowy Benoit Moniere on drums.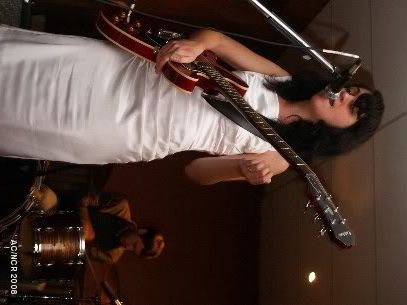 Geof Holbrook, multitasking as usual on keys and bass guitar.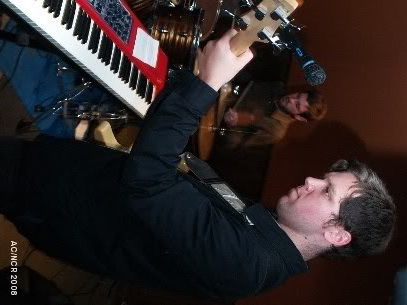 Regular harpist Eveline Grégoire-Rousseau was unavailable, so Kristan Toczko filled in on short notice.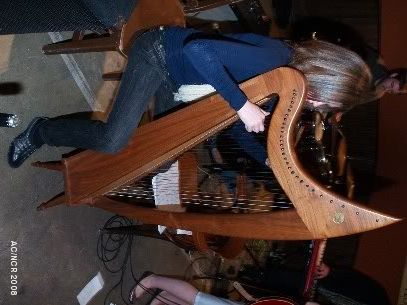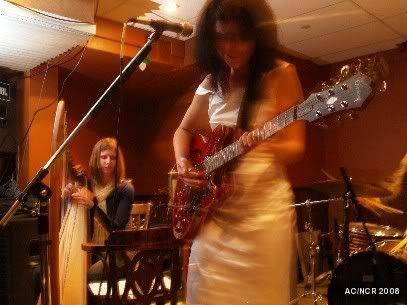 Singalong action!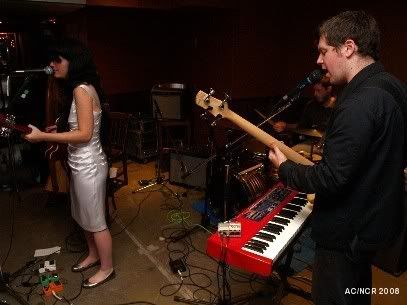 Harpist action!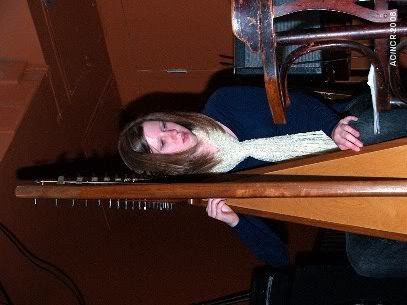 The whole lot!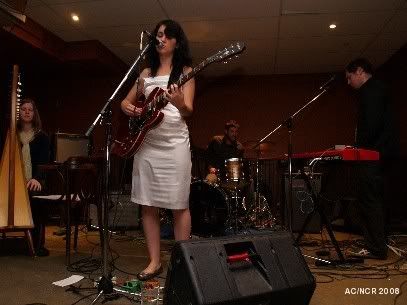 There was some last-minute triangle.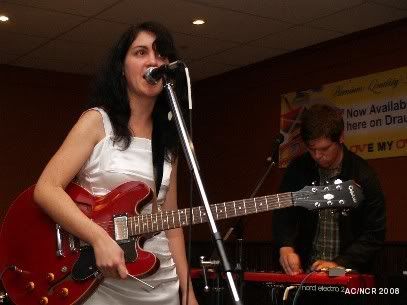 Big finish!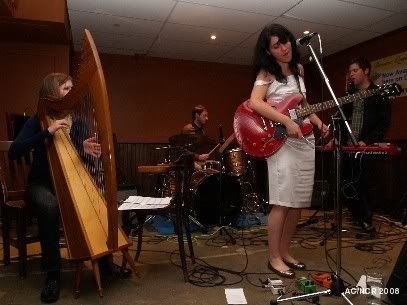 One of these days I'm going to have to catch them when they have all their members present and accounted for - which may be Nov. 28, when they perform at 443 Kent St. (or not - I think I'm working that day).