Still wandering about between stages, I decided to go and see The Mighty Popo, a local stalwart of the music scene I had somehow managed to avoid seeing before now - and by "now," I mean July 10, 2007, what some people like to refer to as "then". He was billed as performing with
The Remesha Drums
, who it emerges are a Burundi percussion ensemble who put on a very lively show. I missed their opening, where they walk in with their drums balanced on their heads, but caught plenty of action.
These guys are big on showing off their moves.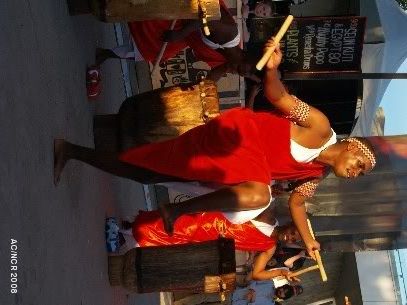 Twirling action!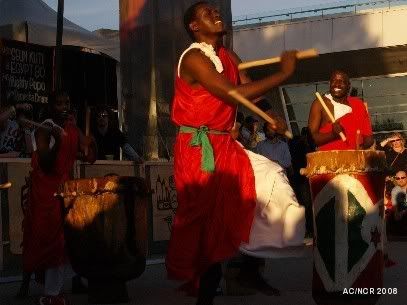 You want good elevation if you're a drummer.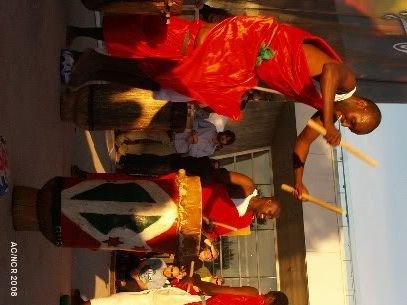 They got rhythm.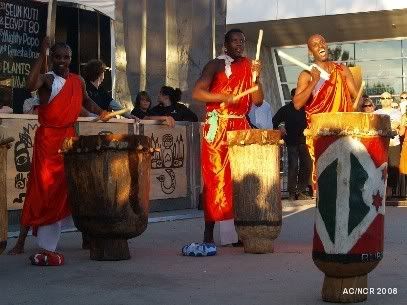 ... and are definitely big on jumping.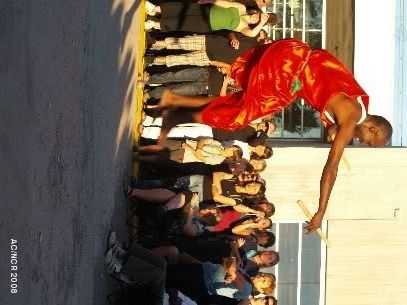 They took turns on the central drum.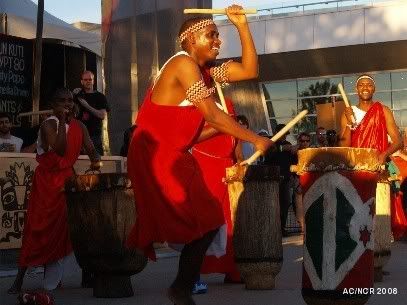 Okay, sometimes you don't want elevation.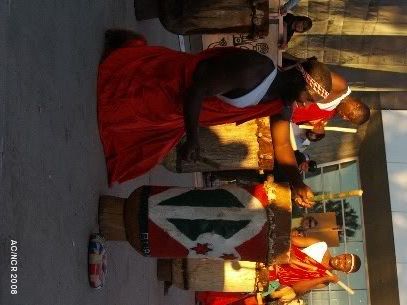 Big finish!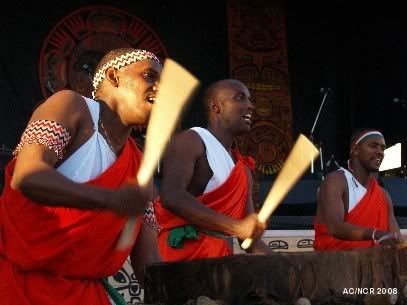 They'll be playing at the Crown Plaza Hotel for Echo d'un peuple on Nov. 7. As the Remesha Drums thundered to a finish, The Mighty Popo was setting up on stage, and things segued more or less neatly into his own set of afropop.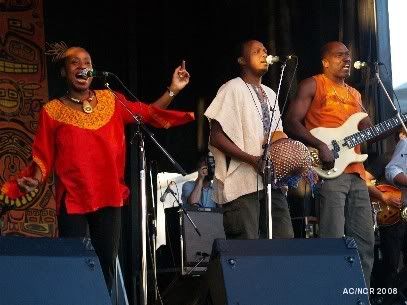 I believe that's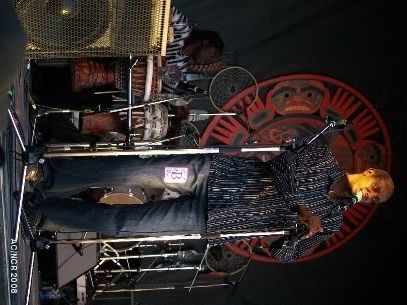 Petr Cancura on saxophone, just behind him is Vince Halfhide.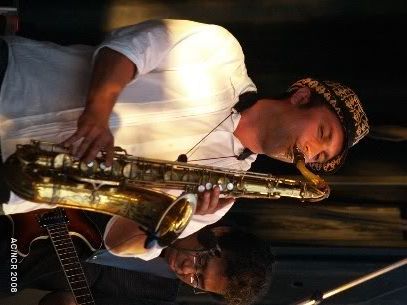 And so on!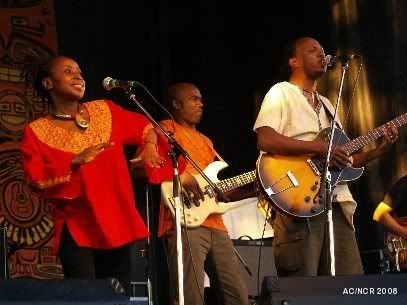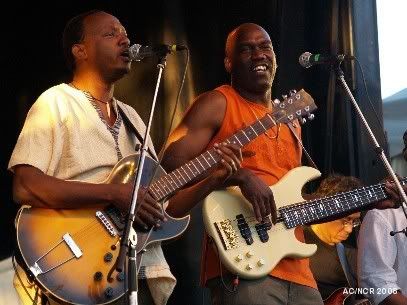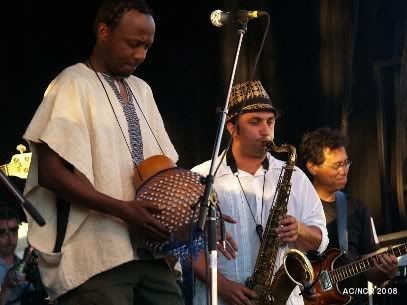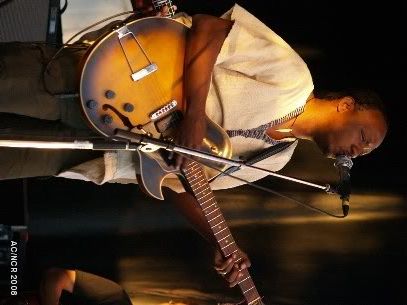 Just don't ask me what he's up to next ....