Eli 'Paperboy' Reed
and his band The True Loves are a bunch of young guys on a retro kick. I imagine they'll outgrow their trad stylings. They have a new album called
Roll With You
out that puts their Bosstown soul groove on full display. They've also got a very full schedule: They're out on the West Coast right now, with dates in Europe and Australia before year's end.
Eli Reed - a man with his own name on his guitar.
Over there: Some combination of Ben Jaffe, Freddy Deboe and Patriq Moody - probably in that order.
Mike Montgomery and guitar man Ryan Spraker.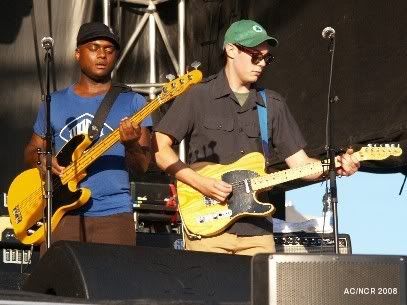 Andy "Funkatron" Bauer holds down the rhythm and reminds me of one of the bad guys from the first Michael Keaton
Batman
... must be the beret.
And so on!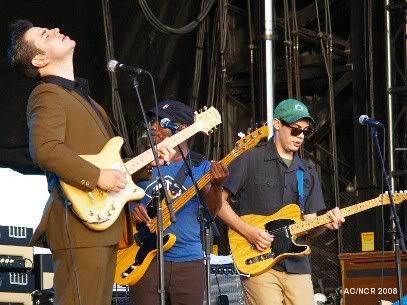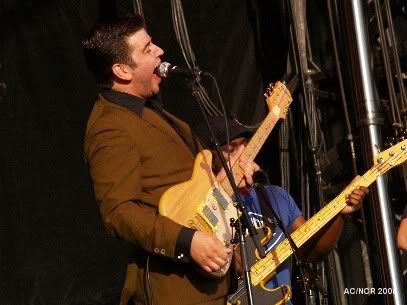 They've got the chops, and went over well with the crowd, but need to put a twist on it before it moves me too much.