Next up at Zaphod's at the end of August, The Bella Bombs. I've seen and posted about them a bunch of times already (this post is going to tie them with The Double Pumpers at 19 if my math is right, somewhere in the Top 5) and I scarcely need to offer introductions if you've been following along. But just in case!
Honey bomb and some expert microphone posing.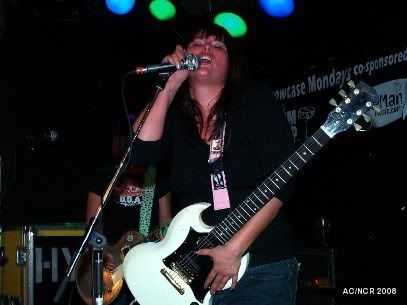 E-bomb frets!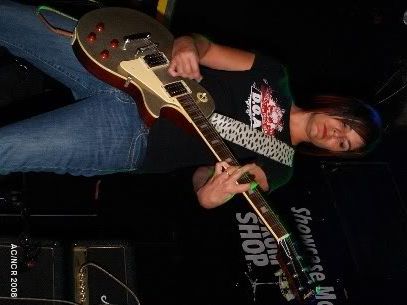 Suspect Device contemplates the set list.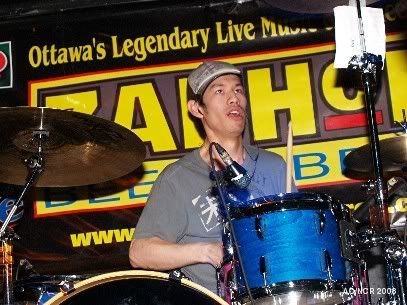 Toasting action with turbo-bomb!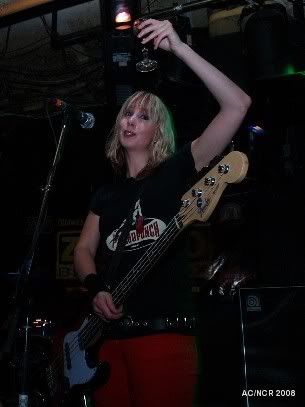 Shoutalong action!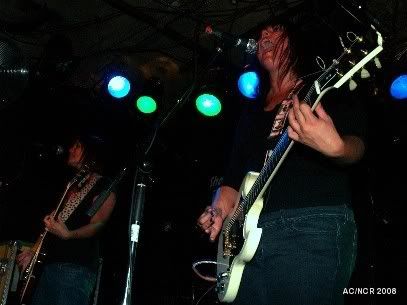 Singalong action!
Set the shutter speed way too low action!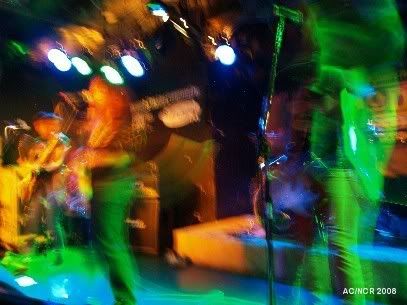 And so on!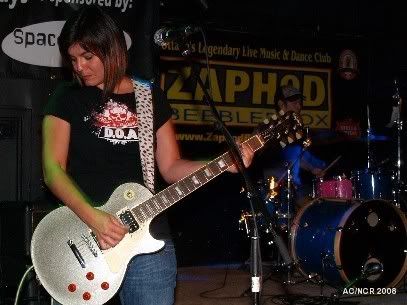 Riser occupation action!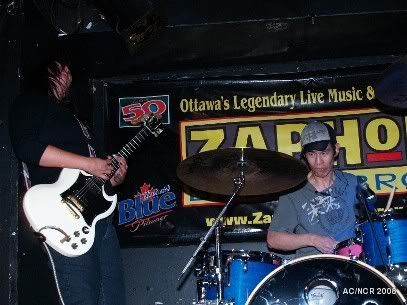 The whole lot!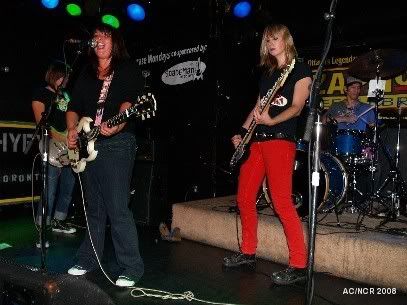 As I said earlier, they really kicked out the jams on this occasion.