This post is slightly delayed - when I got home from work last night, the power in my building was out, so no computing was possible. Power's back (at least where I am) so here's the start of Saturday, a new wave intro to a day of mostly blues, courtesy of Ottawa's own Hi Lo Trons.
Mike grips the microphone while Paul rocks the Aviator shades.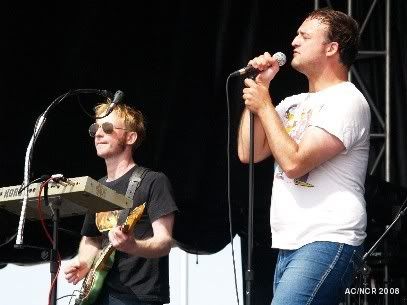 Damien on bass and historical T-shirt.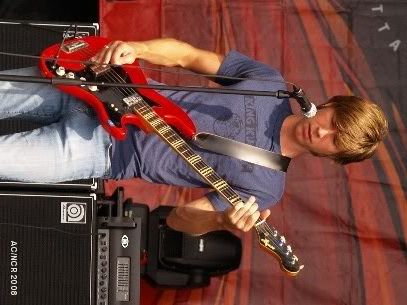 Mike Schultz concentrates and a bit of Phil.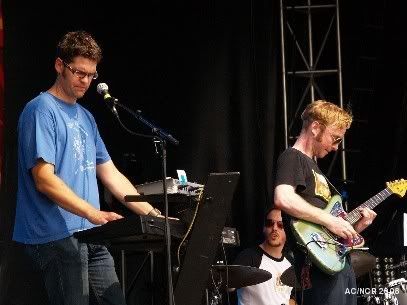 Last time I saw them was in the basement of End Hits. The Giant Financial Institution Stage at Bluesfest is a bit larger.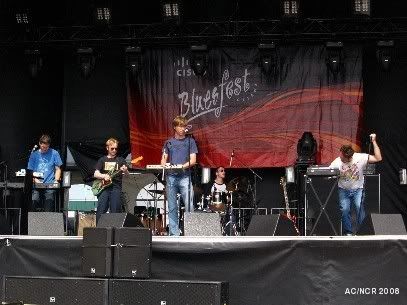 Keyboard action!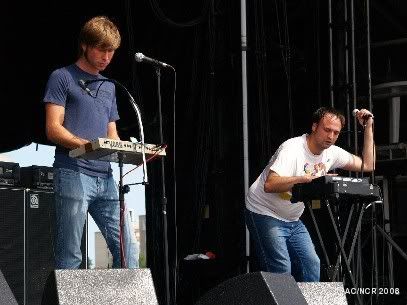 And so on!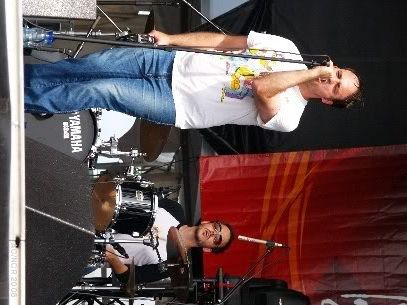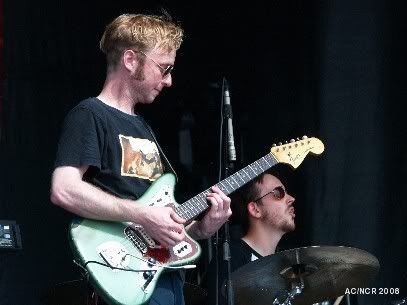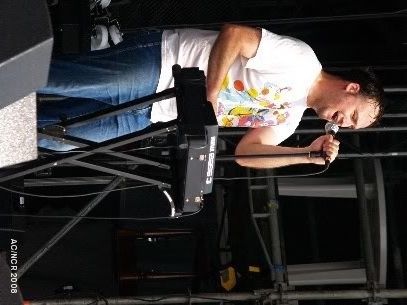 The band is currently looking for a "sub drummer" for proposed 2009 touring. If you can drum underwater, look them up.