Japanther
were on tour with Against Me! and decided to drop into Sounds Unlikely for an in-store. Matt Reilly and drummer Ian Vanek produce a fuzzy pop sound that was lots of fun. I would have stuck around to buy an album or something but had to speed off to work before they wrapped things up.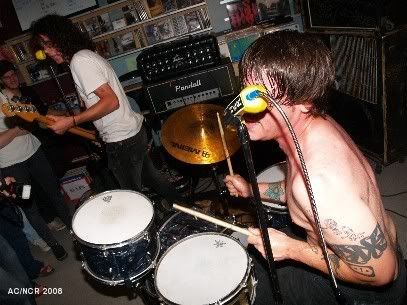 Ian hits!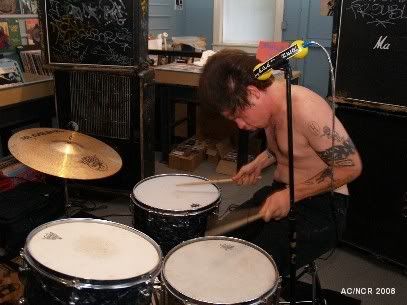 Singalong - or is that phonealong? - action!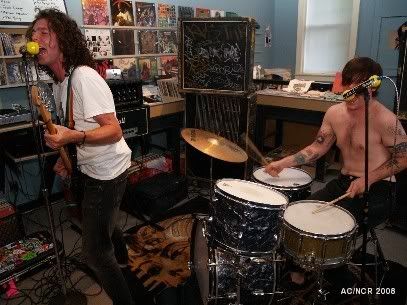 Sample karaoke action with Ian!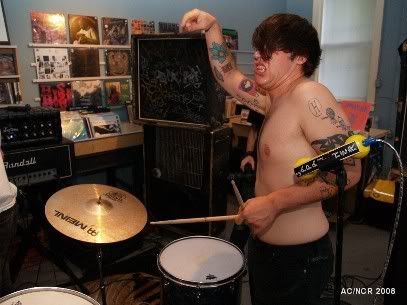 The really ground floor view of Reilly. Good thing no one tripped over me.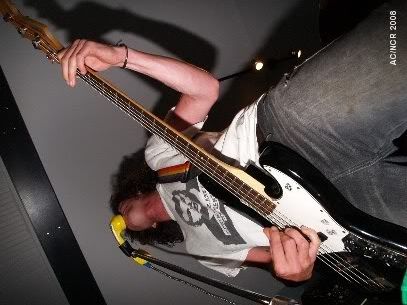 Catty action!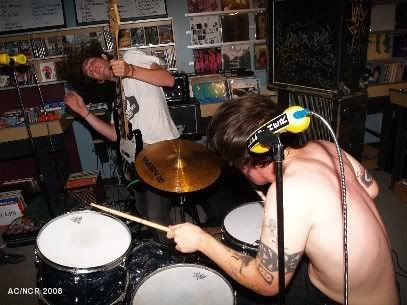 Matt looks over.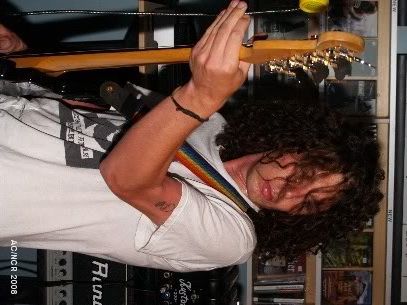 Ian goes from zero to sweaty as hell in about two songs.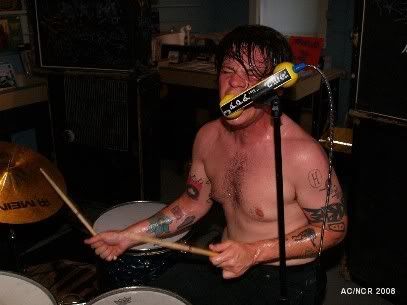 And one last shot of Matt and DVDs.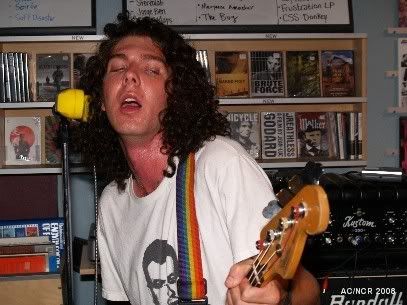 They're still touring around through the States for the next months. We need to bring them back and put them on a bill with The Felines, Vancougar and Double Leopards.