I've seen Sadie Hell a few times, usually as part of a trio with a cellist and drummer, but for Bluesfest, July 10 - a mere three months ago! - the group was augmented to a septet, with Luke Welland on bass, violinist Jacquie Neville, drummer Sean Laframboise, saxophonist Dave Halabisky and guitarist Sam Welland as well as Mallory Giles who sang backup, but hit the stage before I left to see Plants and Animals.
Fingersnapping action!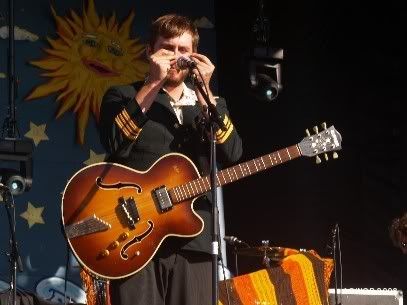 Sean without a tuque and hoodie?!?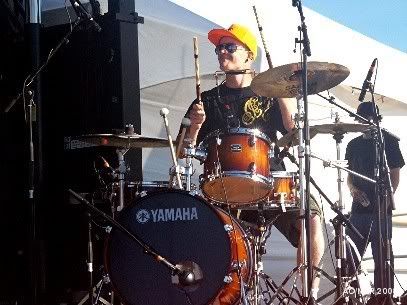 Sam works the vibrato.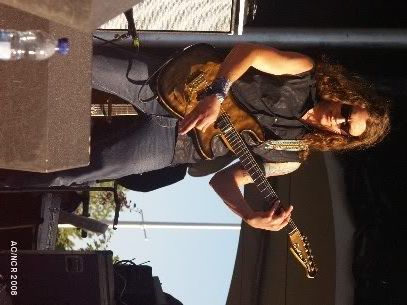 He also played some hand percussion (you can just make him out at right).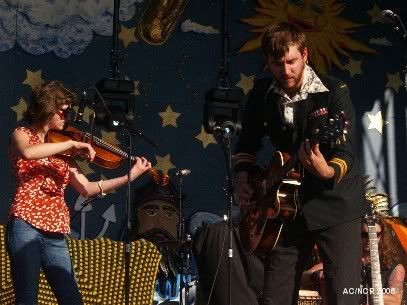 Singing and saxophone action!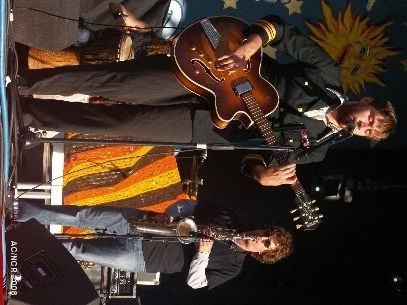 Mandatory Ben yelling!
Ben bending!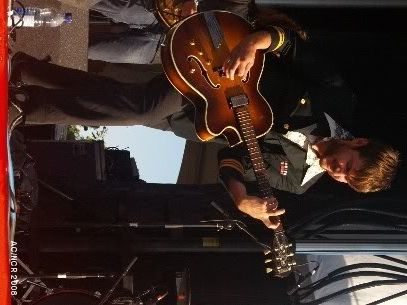 Ben bending a bit more!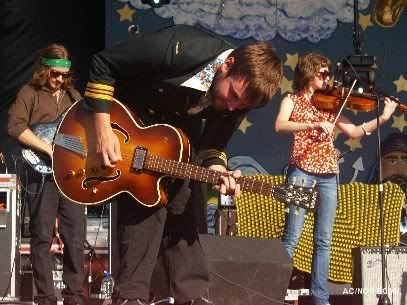 And so on!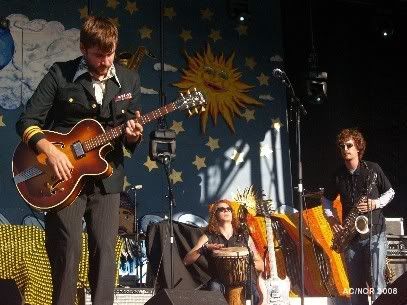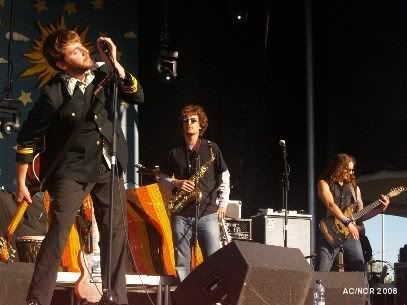 As it happens, Sadie Hell is performing this very night at This Is Not A Conservative Party! shindig at Zaphod's with Brasstronaut. They - whoever that is - also have a show scheduled for Babylon November 28.