Now on to the stylish men of Plants and Animals ... I don't usually comment upon the clothes of performers (when it comes to snazzy duds, I'm on very thin ice) , but the guys in P&A all look like the just walked out of Urban Hipster Outfitter. Then again, they are all urban and hip, so maybe that's okay. I find their sound a bit hard to define ... they draw on jazz, pop, rock gospel, folk and sundry other forms. Most folks agree their music is buoyant and they make me think of the similarly uplifiting Akron/Family.
Big pink frame sunglasses and patterned shirt on Warren Spicer. Eek!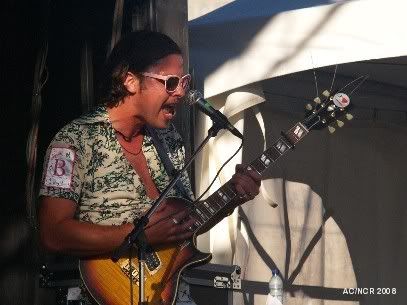 Matthew Woodley is a tad more elegant as he shakes it.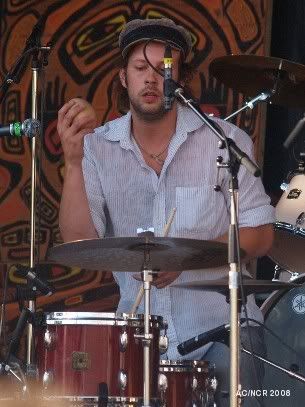 Nic Basque on bass, guitar and pastels.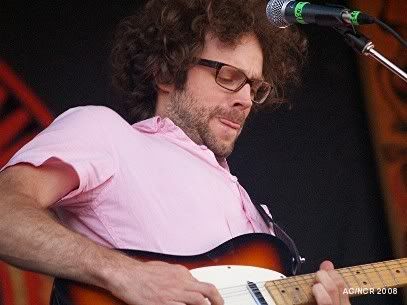 Also keyboard.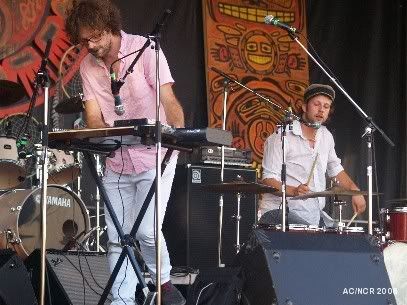 Singalong action!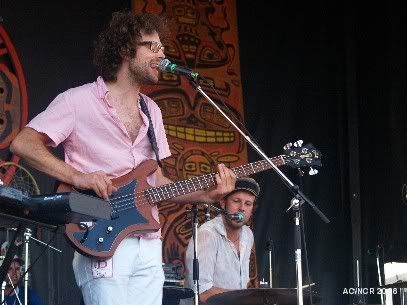 More yelling from Warren!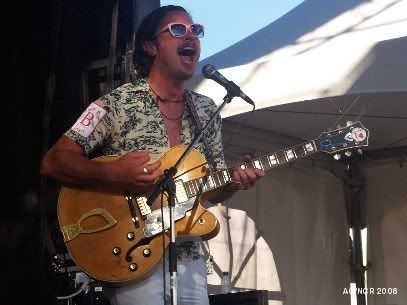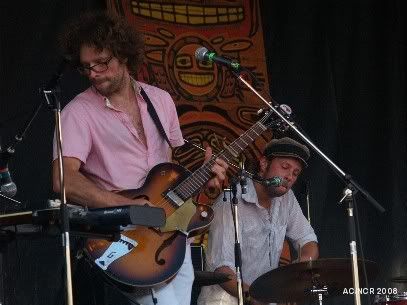 Warren goes down!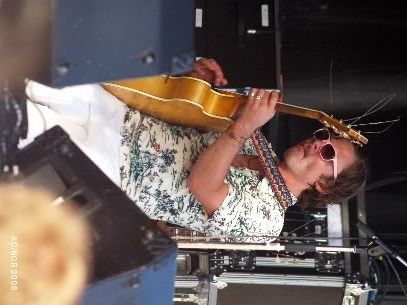 The whole lot!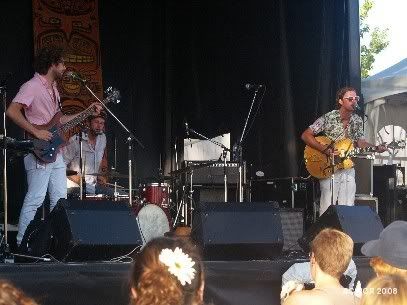 Big finish, big crowd!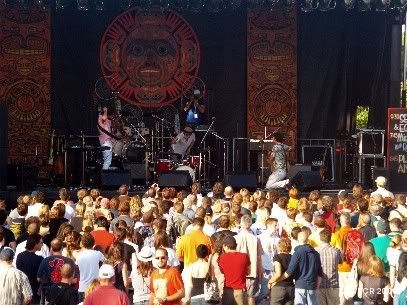 They're on a tour of the U.S. right now, and play Portland, Oregon tonight.