Back to West Fest; after the Jupiter Ray projct had done their thing I browsed around Richmond Road for a bit, chatted with Glads and Solid Sender man Patrick Shanks, then settled in for Slo' Tom's set. The John Henrys served as his backing band,
as they did at his Barrymore's hootenanny
.
Clapping time!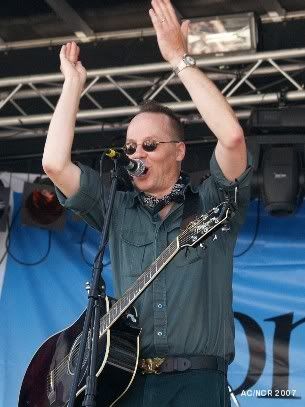 Doug Gouthro sings one.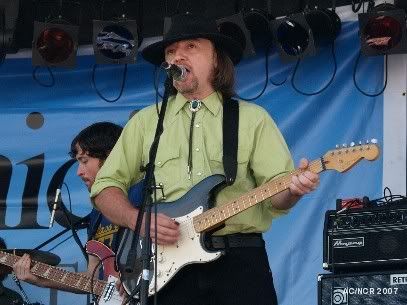 Steve Tatone contemplates between songs.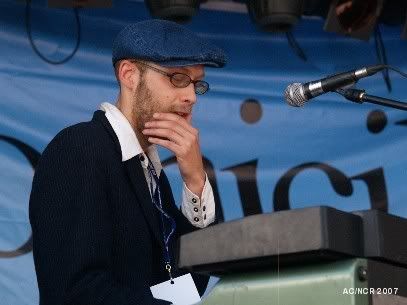 That haircut in full.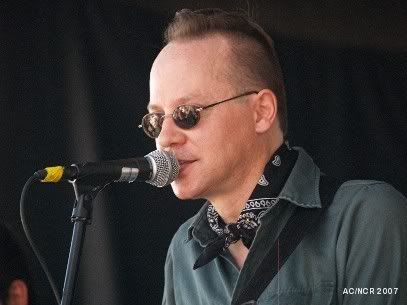 Slo' action with Rey Sabatin on Telecaster.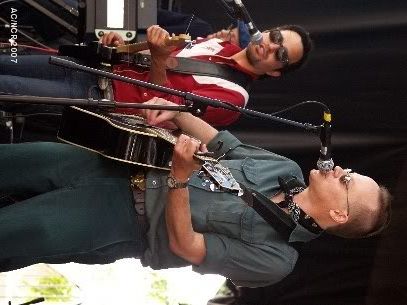 ... and Darryl Quinlan on bass.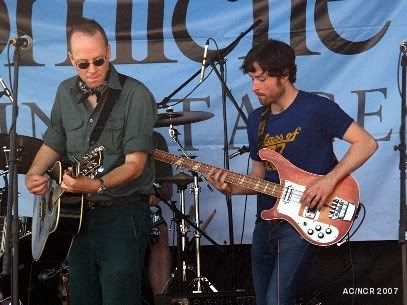 There's no booze in heaven, I hear.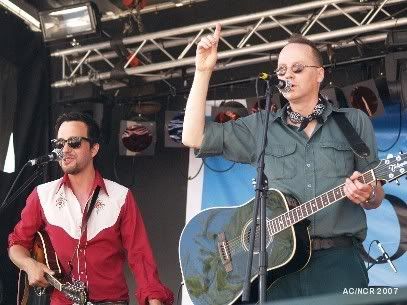 A bunch of shady characters, with Geoff Ward on drums.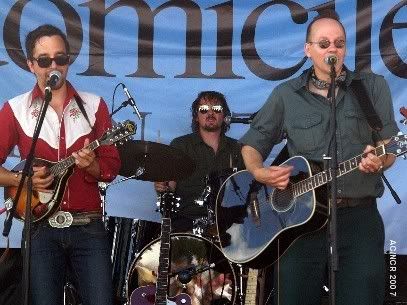 After that I biked home for a family dinner and a nonexistent Zoobombs concert. Next Westfest, I'm going to stay, catch the acts, and eat there.