Another night out watching music at the same time as the Senators were playing a home game. I won't go so far as to say I was the only person there beside the Zaphod's staff and the other bands on the bill for this free show. A very tall woman showed up for a couple of songs to dance along. A couple of other ladies wandered in a little later. Then again, maybe I just imagined them. Anyway, I'm going to go out on a limb and offer some brief advice to bands contemplating shows the same night as Stanley Cup games: Don't. Anyway, first band on the bill was
Jacko
. A bit retro rock, some twisty lead guitar, busy, slightly funky bass. No shocking musical revelations, but a solid show.
Jacques Sturgeon sings a whole lot.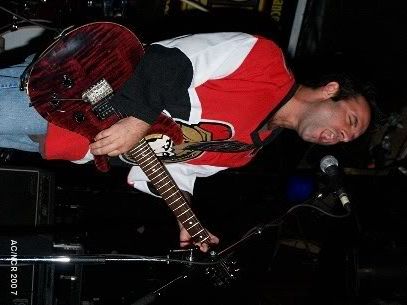 Dave Smith, the most red-eyed drummer in the land.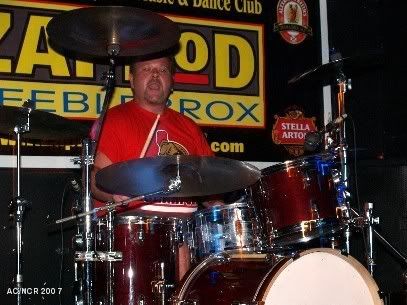 Bassist Adam Tanner. He has an interesting solo project,
Zen Beer
on the side.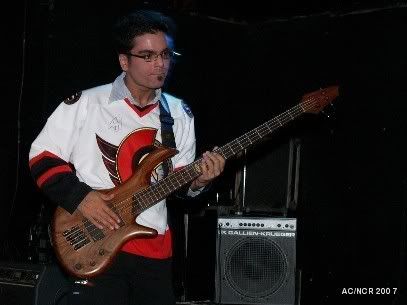 Even Adam, diehard Leafs fan, was wearing the team colours.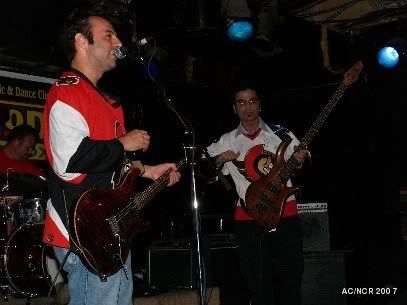 Jacko action!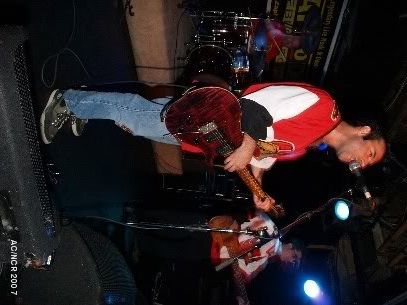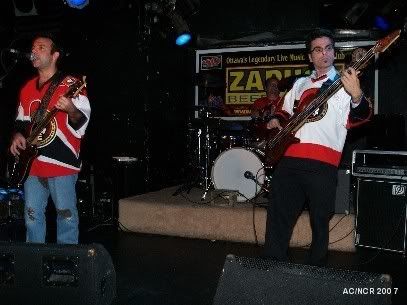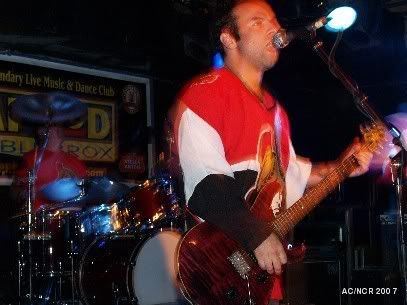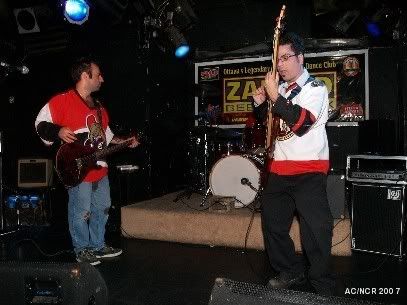 They play the Thirsty Toad June 16 and June 30 (for the
Rockin' The Capital
benefit) and The Rainbow June 27.
Show reminder: The Zoobombs perform at Babylon ... allegedly. It's on the club's website, and at Xpress, but other evidence seems a tad sparse. Hmm ... There's also Westfest, with Ana Muira, Marie-Josee Houle, Jupiter Ray Project, Slo' Tom, The John Henrys, Mckenzie McBride, Eric Vieweg, Crowded Skies, Camp Radio, Juliana Pulford and Fiftymen.