Rebekah Higgs
was up next. I liked what I heard of her smoky country with trippy electronic garnish on Myspace. Live she was quite entertaining as well, not to mention somewhat more vigorous than expected. She apparently wowed the crowd at NXNE as well.
There were a few familiar faces on stage, namely Sean and Jason from The Improvements. Her band is rounded out by drummer Cory and electronics man Colin Crowell.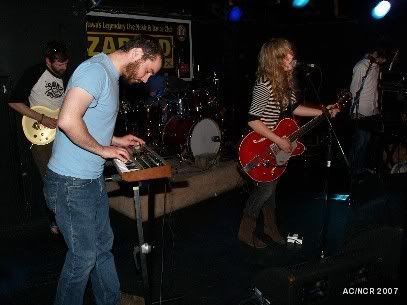 Sean on keys and bass. (You can see Improvements bassist Shane Kerr just behind him, snapping a few picture himself during the set.) Incidentally, Sean's also worked with Jenn Grant, who performs at The Black Sheep Inn on Sunday ...
Drummer Cory won't stand for this. Okay, he will.
I took a few low-light pictures as well. White and black is definitely a good combo in such circumstances.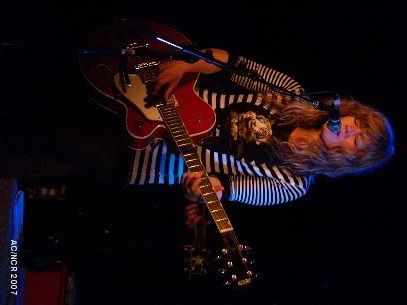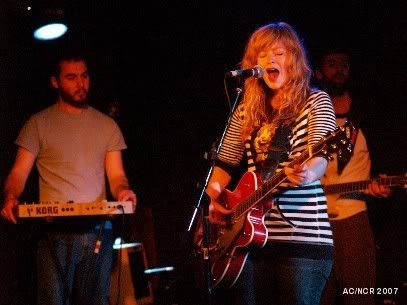 Jason works the feedback.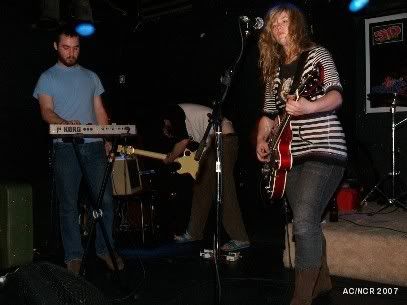 Folktronic action!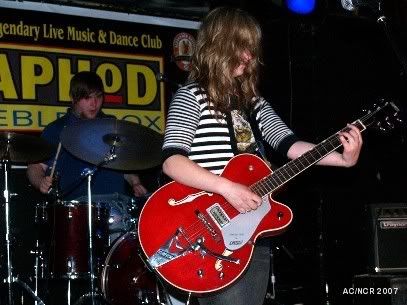 Higgs takes over the Korg.
Big finish!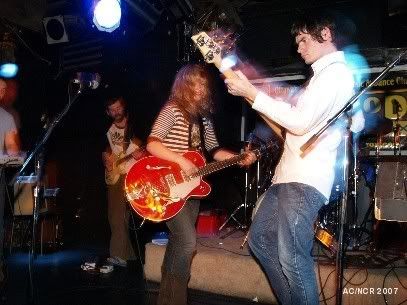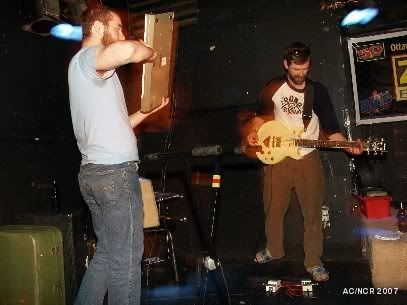 Higgs and Co. will be running back through town July 4; no venue or definite show as yet, but you might want to keep your eyes peeled.