The BushPilots finished the Roots Rock Rumble off, starting with a kicking version of
Mama Don't Go Downtown
. They also had Maureen Hogan on stage to sing along with
Heart Don't Break Like It Used Too
, as she does on their smokin' new album
14 Dollar Motel
.
Post-kick action from Jeff Monette.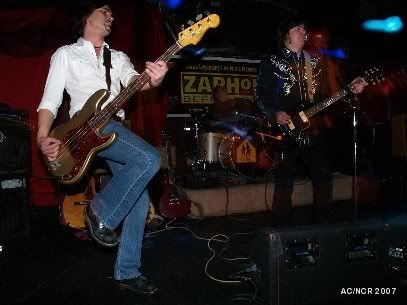 Rob Bennett hams it up for the camera.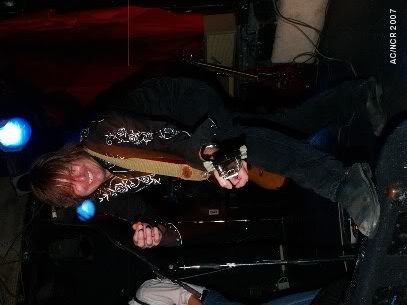 Kevin Smith, looking more clean-shaven and hatless than usual.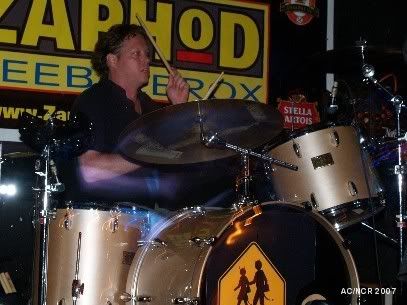 Some one-legged guitar from Tom.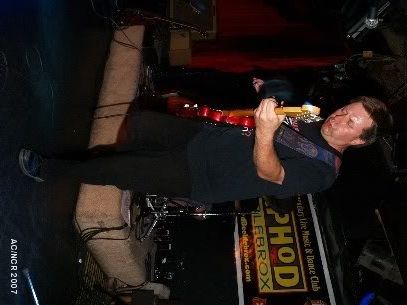 More Jeff! And those red drapes - I wondered if Zaphod's was redecorating, but they were gone by the Besnard Lakes show.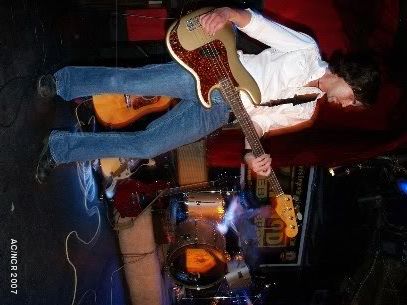 Singalong action!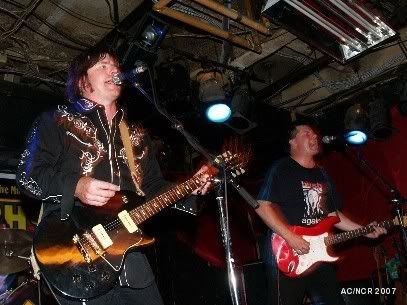 That's a whole lotta Munch Tom's is sporting.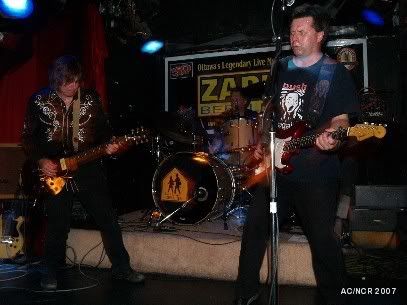 Maureen tambourines.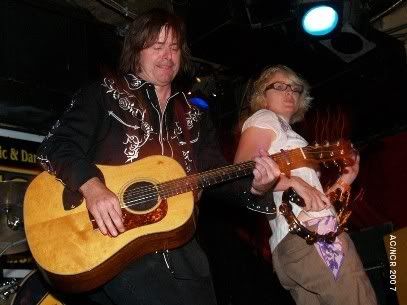 A little while later I skedaddled for Cafe DeKcuf.