Despite saying what a tough act Knucklehead was to follow, I have to say Hostage Life scraped all the preceding acts off the stage with the toughest hardcore act I've seen since
catching Regulations a few months ago
. The band's lyrical observations are sharp, and the music is a piledriver.
Colin Lichti seems a trifle upset.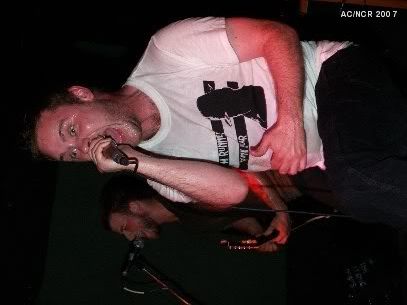 Hai Vu rocks the SG.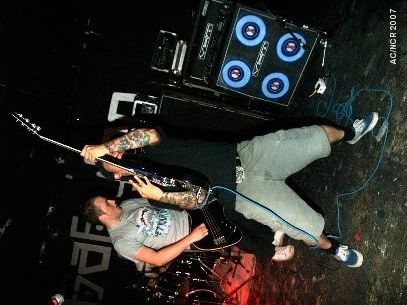 Paul Miller thumps and sings.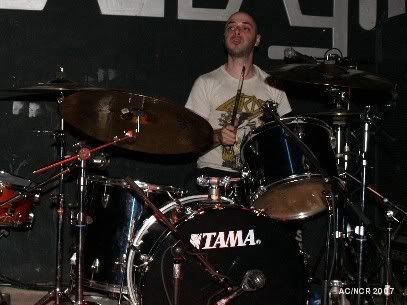 Pat Mathers downstrokes something fierce.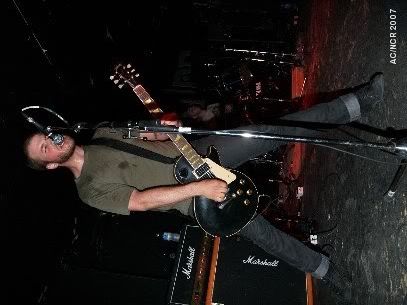 His brother Shamus has recently taken over bass duties.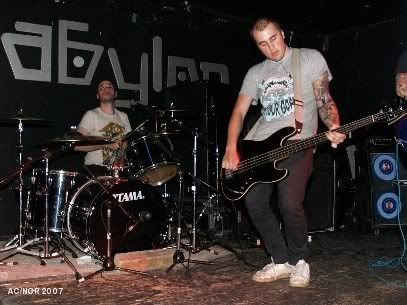 Jumping action!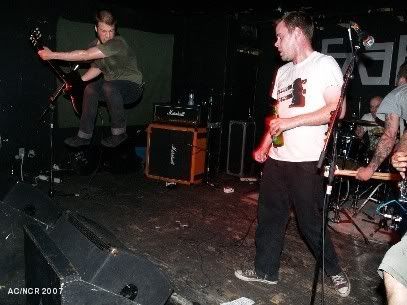 Singalong action!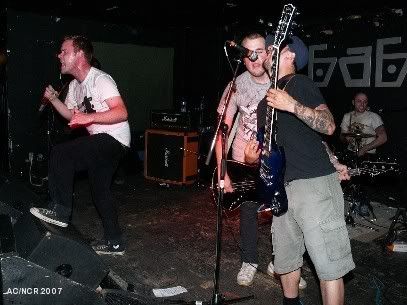 Puckering action!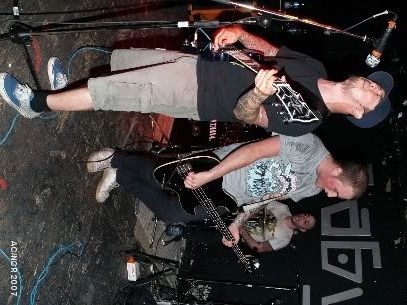 Hostage action!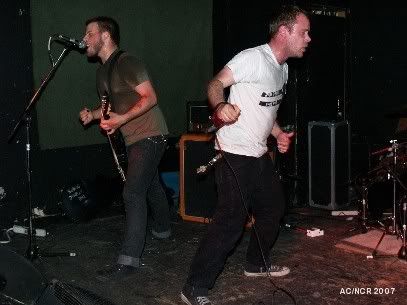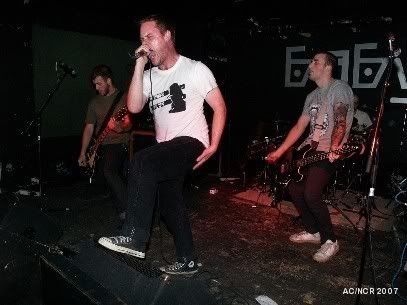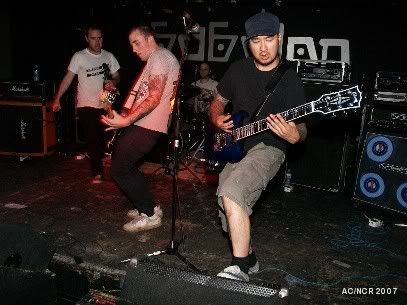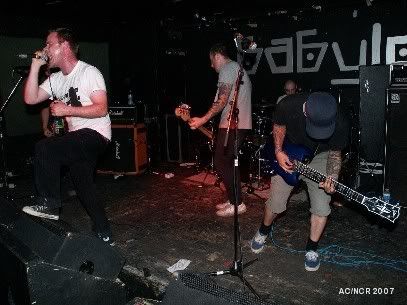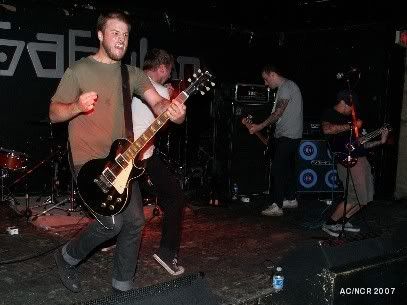 Top marks all round.