The G-Men once again followed The Bella Bombs on stage (for the third time running, in my experience). As before, they played ripping metallic punk rock. Drummer Doug was sounding particularly good.
Mopa sings!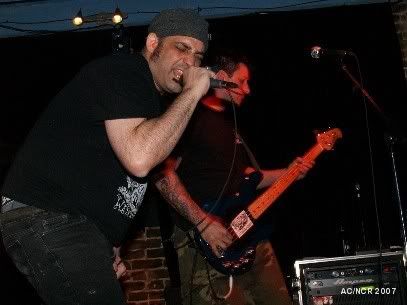 Eye-rolling action from Jamie G and his extra-pointy guitar.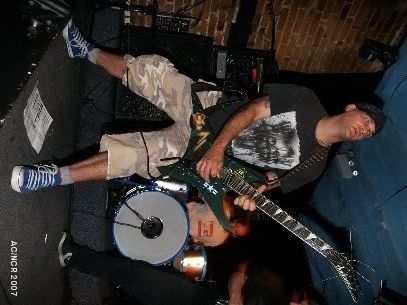 A slightly blurry and quite sweaty Doug.
Dave Only ... actually this picture looks a great deal like the last one I took of him at Babylon.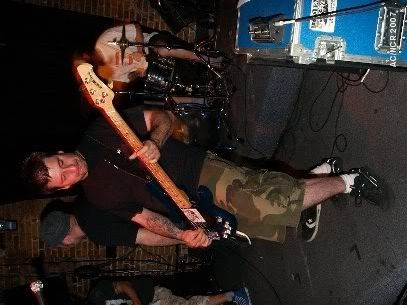 Singalong action!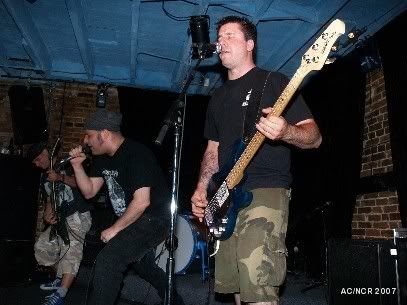 The whole lot!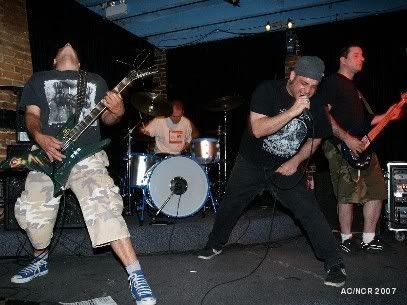 Next time, more flash. Then Dave won't look like he's got a third-degree sunburn.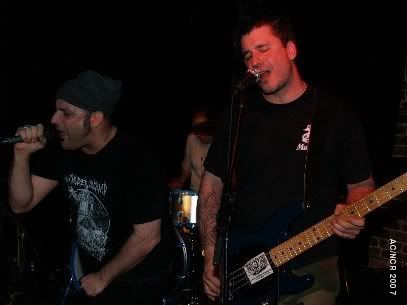 Extra blurry action!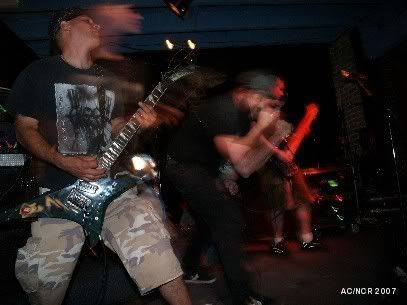 And now I'm off to top up my rudimentary photo manipulation skills so I can get rid of that damn line.