Day 1 of the Capital Idea Festival was the debut (near as I can tell) of Ottawa collective Soviet States. Steven St. Pierre and Glenn Nuotio are the two members most likely to be familiar to local folks. Bassist Kerri Carisse, violinist Lesley Raven, drummer Alex Seguin and guitarist Sam Seguin fill out the lineup. Glenn couldn't make it, but the rest of the band put on a spirited first effort.
Stephen grimaces.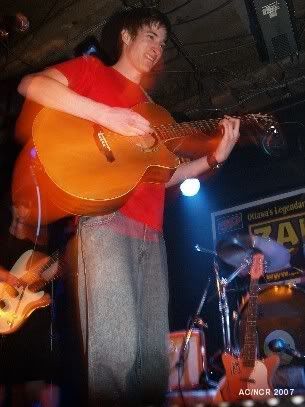 Violinist Leslie Raven.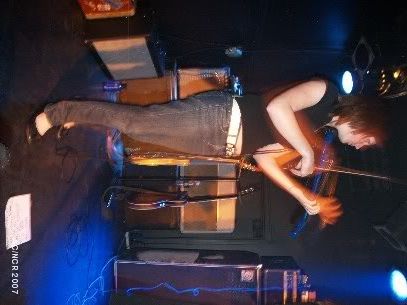 Kerri sings.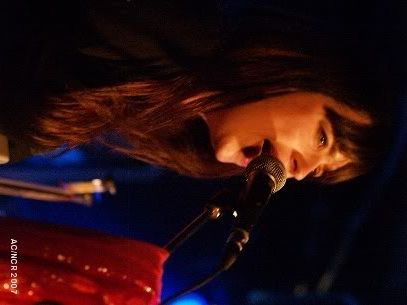 Sam Seguin (and Alex Seguin in back).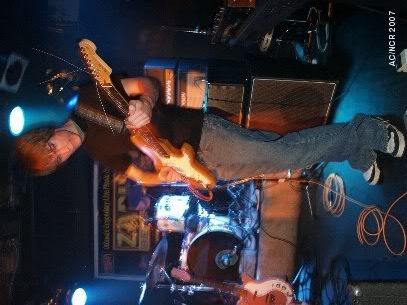 Speaking of whom.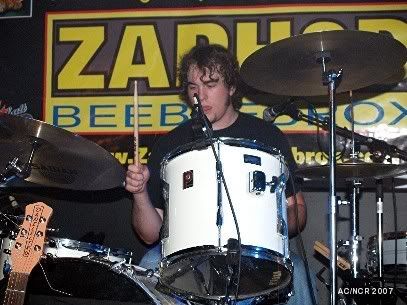 Stately action!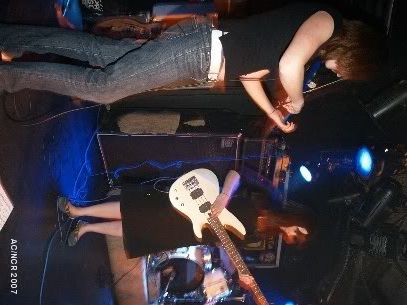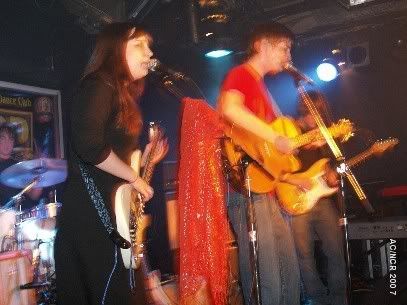 Low light action! And by low light, I mean low for my camera, but high enough to ensure the folks on stage are well-grilled by the end of their set.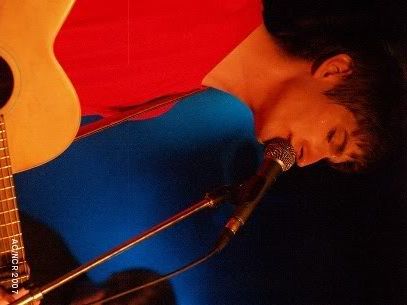 More Sam (and Alex).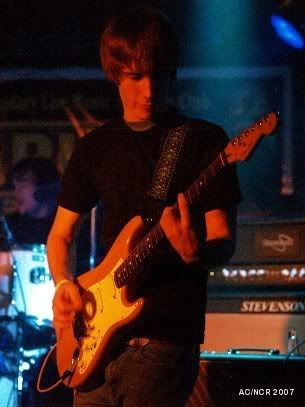 The whole lot!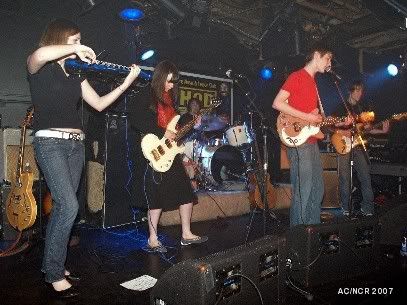 They're back at Zaphod's on Canada Day (FLASH UPDATE, 12:31 a.m., June 30: They aren't - turns out they had to decline the gig). Capital Idea Festival continues today with
Born Ruffians
,
Henri Faberge And The Adorables
and
The Field Register
at Zaphod Beeblebrox.