Two things surprised me upon my arrival at Club SAW for the
i(heart)music
promoted show May 25. The first was the big turnout (about 100, says head dancer about architecture Matthew). The second was that I was actually early enough to catch all of Glenn
Nuotio
's set. Must have been a blue moon or something. I took a break from my usual flash-happy practices to better capture Ryan Stec's video display.
Glenn, the band, his biggest fan, etc.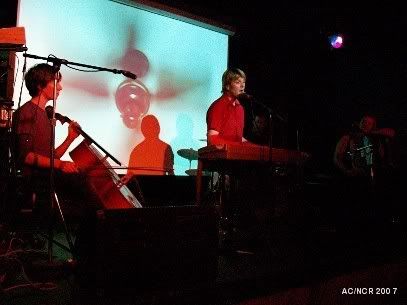 Patrick DeDauw.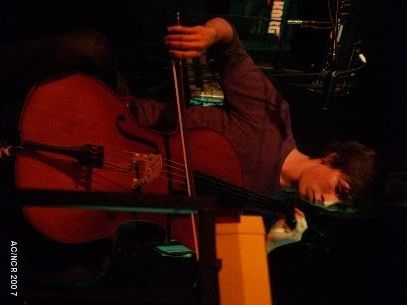 I like the way this picture of Glenn turned out. Unfortunately this is also my best picture of new drummer Randy Innes, barely visible to the right.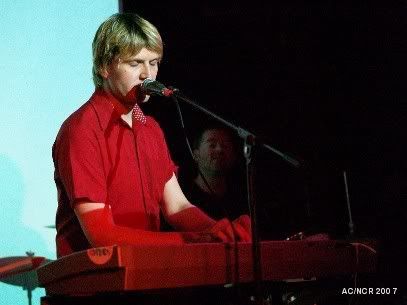 Centretown Wilderness Clubber Marie-Josee Houle in silhouette. She'll be performing some of her own music at Westfest June 10.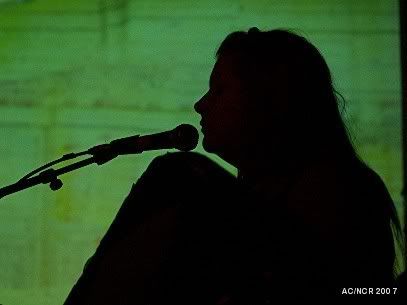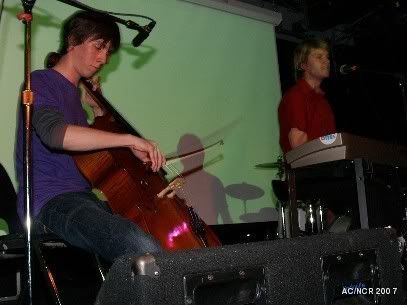 Fingersnapping and beer-drinking action.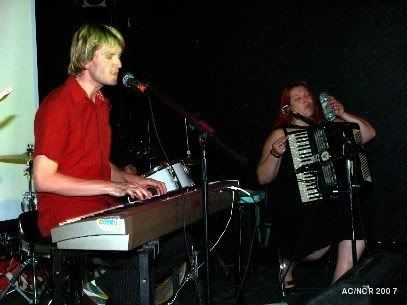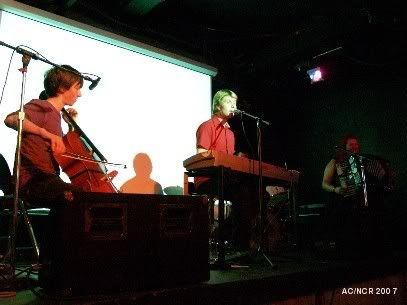 "Here's a song about long distance relationships and prescription medication."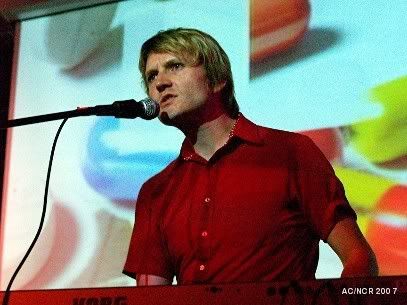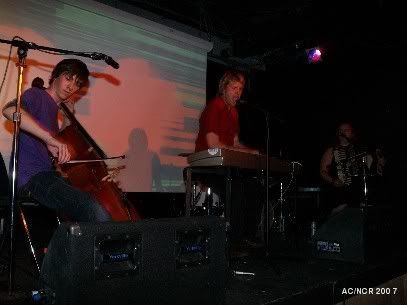 Glenn's next show is at the Black Sheep Inn, June 24.