One of the great things about going to see four unknown bands for free is that the worse that can happen is that you get your money's worth. Well, not quite unknown; I've already seen Rebekah Higgs praised in print and given a listen on Myspace to her and Jon Epworth (
Please Stop Celebrating
, a quite energetic tune that sounded a bit like early Joe Jackson). It was all quite promising, really ... on the downside, as far as I can tell for most of the evening the rest of the audience was either in a band or an employee of Zaphod's. I guess everyone else was off watching Dying Fetus at Mavericks.
First up, local trio Jacko. Alt rock with a bit of a funky rhythm.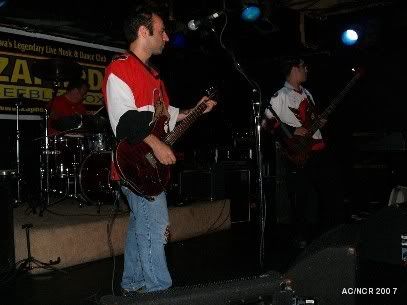 Jon Epworth and The Improvements were up next; I'm not sure their performance could actually be improved on, except to be made significantly longer. A dynamite set. Epworth has a great voice, great players in the band, fine songs. These guys could have been on Stiff back in the early 1980s with Elvis Costello and that lot.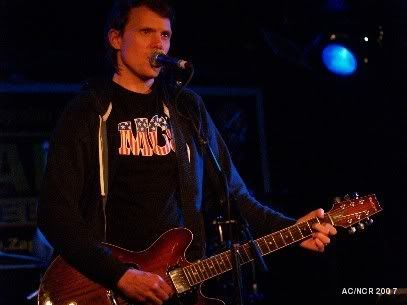 Rebekah Higgs was also very good; her rootsy sound garnished with electronic sounds made me think a bit of Jim White.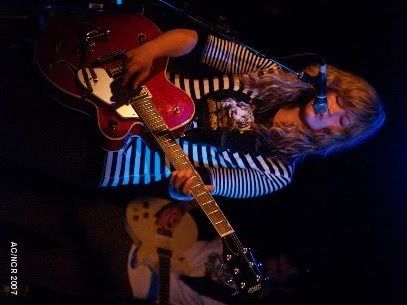 Finally Bloodlines; sometimes they made me think of Soundtrack of Our Lives, at others The Webb Brothers. You can get a better recommendation from me, but it's not easy.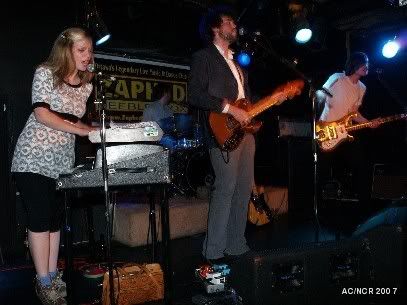 As per usual, more on this at a later date.