I went to Babylon expecting things to get off to a late start - no point in getting things underway before the Senators and Ducks were done sparring. Even after the Sens won, the crowd didn't exactly pick up; perhaps everyone was off getting hammered on Elgin St. Anyway, a few dozen folks enjoyed rousing sets from Good2Go and The Mahones.
Good2Go got things underway with a run through Link Wray's
Rumble
.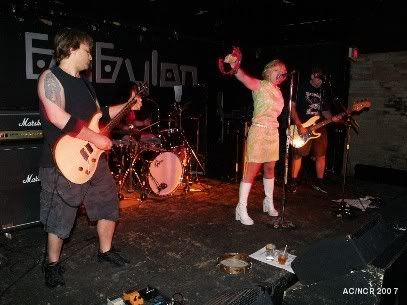 The Mahones - they're off to Australia in a few days.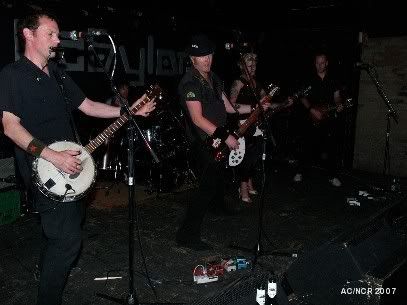 Things looked like they were about to get a bit louder as I left with a switch from mandolin to guitar; unfortunately I work today and had to split. I'll just complete my Mahones listening experience next time.