The final act in the evening of trans-national bonhomie was Saskatoon quartet
The Blood Lines
, a band that by all rights should be made up of either goths or skinheads. The name is actually derived from the band's familiar lineup - two brothers and a brother-sister combo.
S.J. Kardish, brother of Maygen.
Barrett, brother of Paul.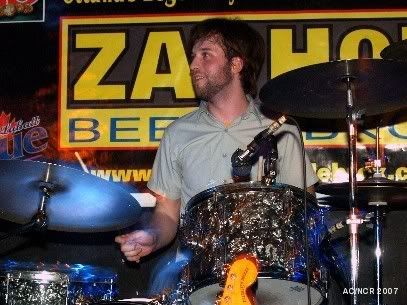 Maygen, sister of S.J.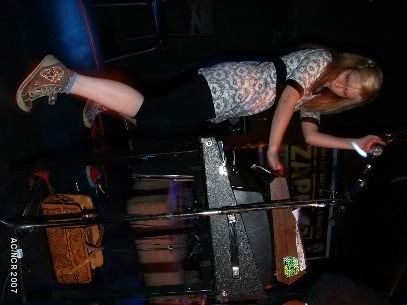 Paul, brother of Barret.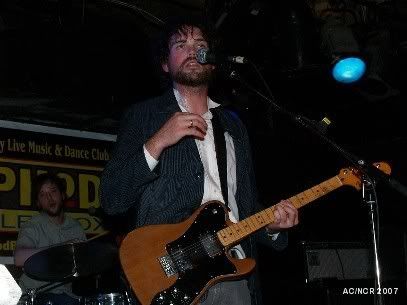 And now on to the music. I compared them to Soundtrack of Our Lives in an earlier post, and I'll stand by that. Maygen's keyboards have a sort of garage rock sound (note the Fuzz Face pedal in the pic below), but the sound isn't rough enough to be grouped in with The Gruesomes and whatnot. It's got the woozy thickness of The Soundtracks, the occasional haze of late era Jesus and Mary Chain, lots of good singalong vocals and some sophisticated songwriting.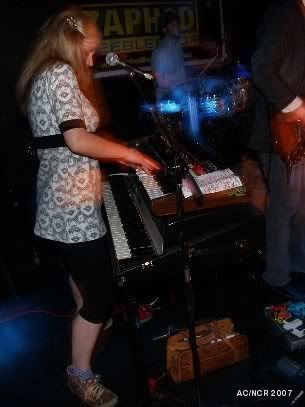 Singalong action!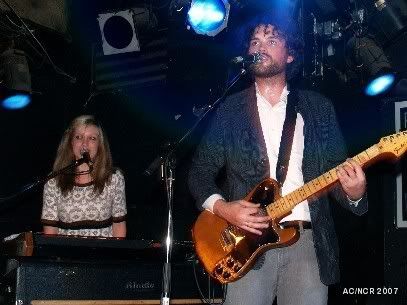 The whole lot! And a very inconvenient microphone stand.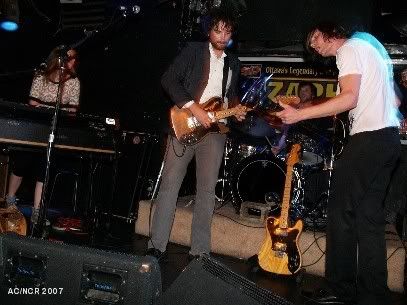 Ditto, but from the other side of the stage.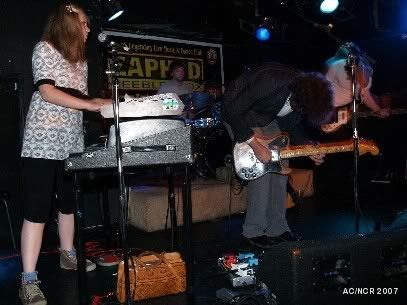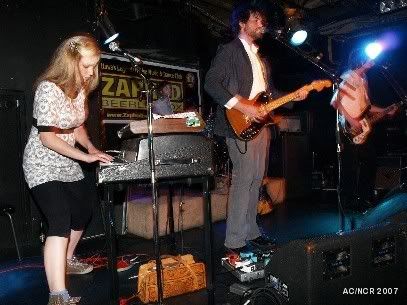 The Blood Lines stoop to conquer.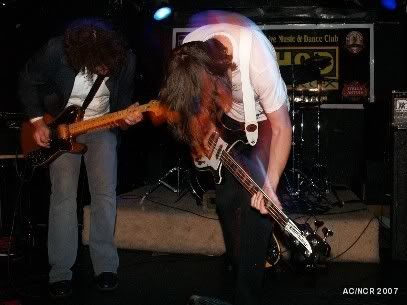 Linear action!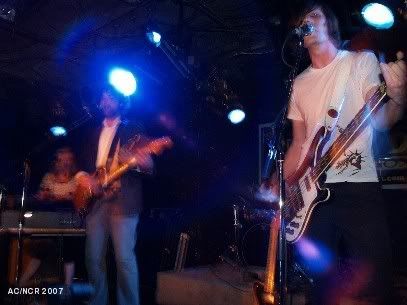 Great set; their second CD is currently in the works, and their first one is excellent.
Show reminder: The Evens play Club SAW; this is Fugazi man Ian McKaye and Warmer lady Amy Farina's new gig, and the show starts at 8:30 p.m. sharp.