Something was missing from The Million Dollar Marxists' latest performance: A keyboard. Some light-fingered member of the proletariat absconded with it, leaving the band without the keyboard stylings of Davey Quesnelle. Davey was forced to stick to guitar, with only a bit of shoe molestation to make up for it. Other than that it it was another fine set from The Million Dollar Marxists. They were perhaps a shade more restrained than I've seen them on previous occasions ...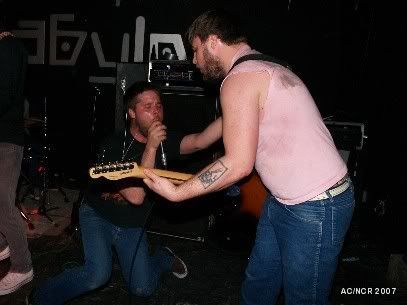 Johnny sings along.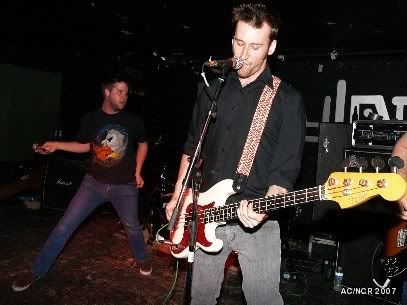 Davey and Luke work the crowd.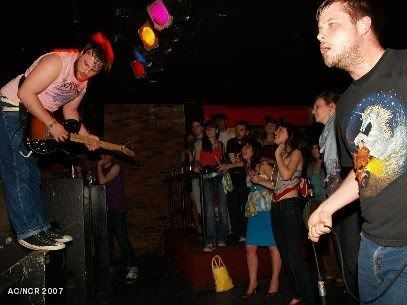 Steve rocks out!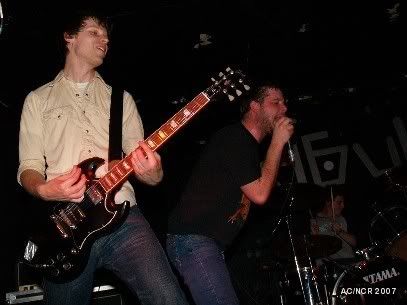 Backup vocalizing from Johnny and Davey.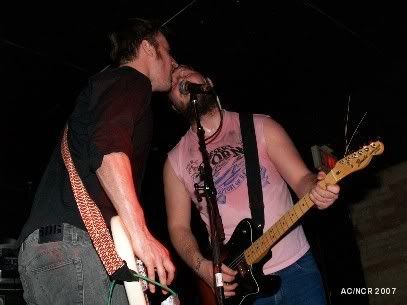 That Davey - he'll lick anything.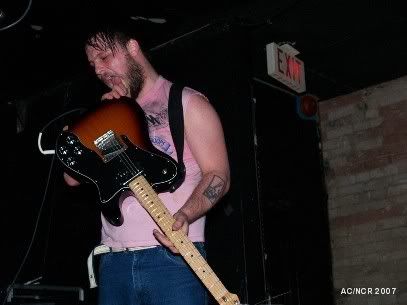 A little palate cleanser.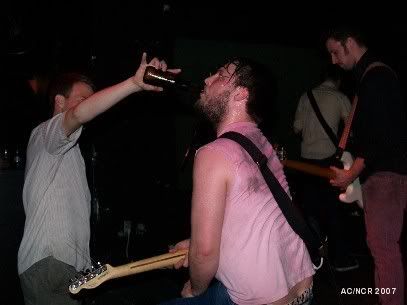 An actual half-decent drummer photo!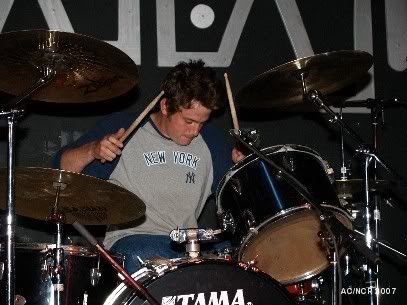 Davey Teles.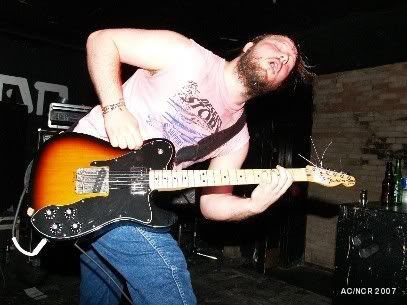 All your microphones belong to Luke.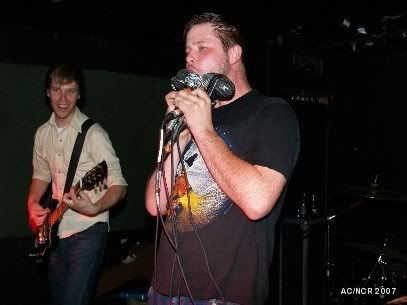 Fortunately he's willing to share.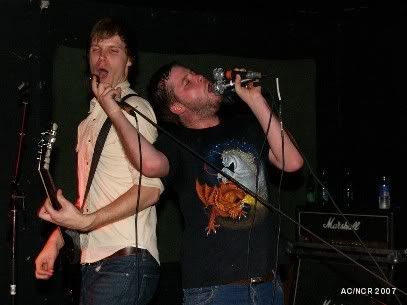 The Marxists will be back in town July 7 for another Babylon show; in the meantime they'll be heading west across Canada on tour.