And now our final short and well, kind of cruddy Club SAW post.
Laura Barrett
has been through town playing for Henri Faberge and The Adorables (playing at Zaphod's June 29, I might add) and Hidden Cameras, and here she was again all by herself. Actually I think she drew a bigger crowd solo than for her shows with Henri Faberge. Hmm .... This obviously means Ottawans crave thumb piano action! We're mad for the mbira, crazy 'bout the kalimba etc.
Laura sings, plays foot pedal bass synthesizer and thumb piano, all at once!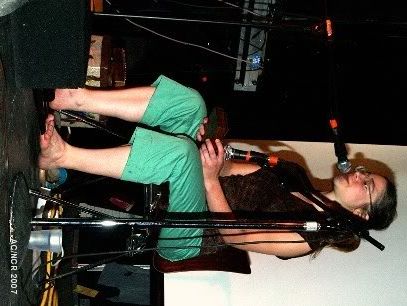 I'm not sure what Laura is talking about here, but it must be kind of small.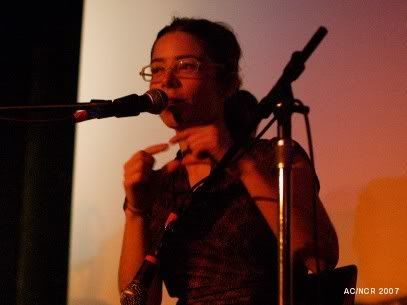 Ajay Mehra helped out on glockenspiel for a couple of songs (and also drove everyone up from Toronto).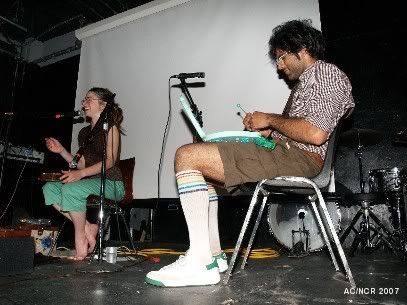 Extreme concentration is the key to kalimba playing.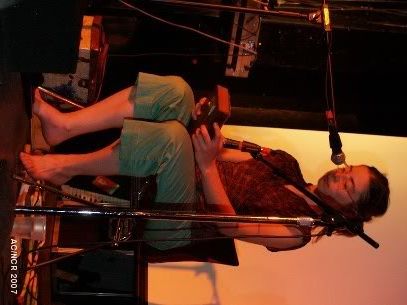 And, er, that's it. She rounded things off with a showing of the video for
Robot Ponies
which was nifty.