Calgary's Knucklehead have been knocking it out since 1994. They cite Cocksparrer as one of their influences, and they've definitely got a bit of an 80s British punk thing going on - or at least they've got a vocalist who wears a cloth cap.
The whole knuckleheaded lot! From left to right, Clayton, Eric (on drums), Kyle, Matt and Jimmy.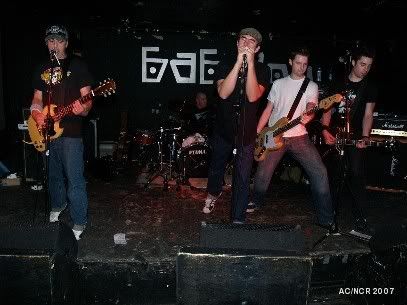 Singalong action!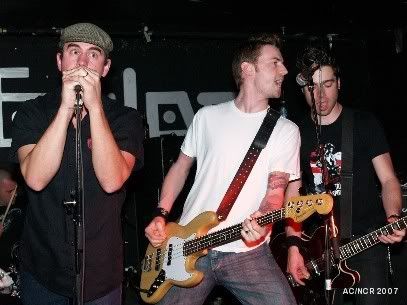 Clayton bends, Eric bashes.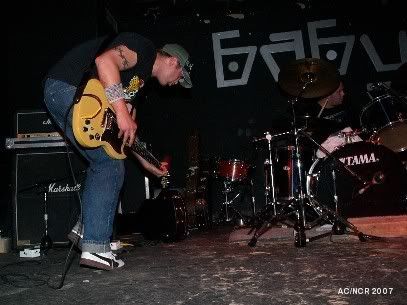 Kyle started off as the band's singing drummer. Now he's the non-drumming singer.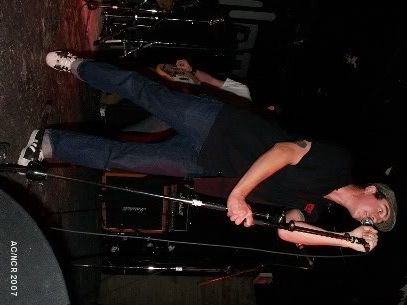 Time for a few shoutalong choruses.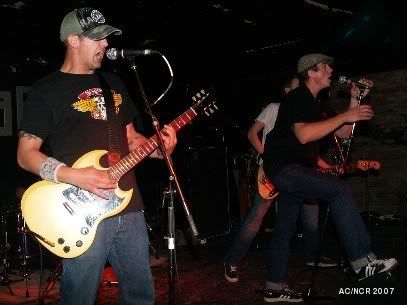 More Eric!
More Matt and Jimmy!
Yet more Clayton!
Solid blue collar punk rock, I'd say, and a very hard-driving set. "One of the three or four things you don't want to do is follow Knucklehead" said Hostage Life's singer when that band followed them on stage.