Tuesday was the last night of Capital Idea Festival shows for yours truly; by the time I'm off work again on Sunday the closer, Damo Suzuki, will have come and gone. On the bright side, this final evening did provide the most consistent evening's entertainment, with every band kicking up the dust in a major way.
First up was Montreal's Thundrah!, drafted in when Chinese Stars were forced to cancel their tour. They've got the urgency of P.J. Harvey, some cool racket and death disco all intertwined. I bought their 12-inch I liked 'em so much.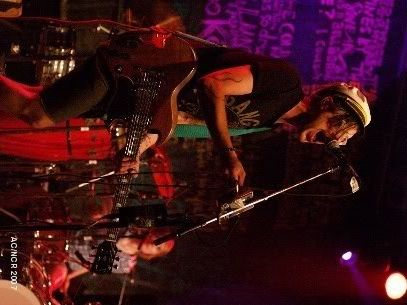 From the same neighbourhood, Hot Springs. I've seen them before and I'll see them again (I hope). This was a really great set from them. Even greater than their usual greatness.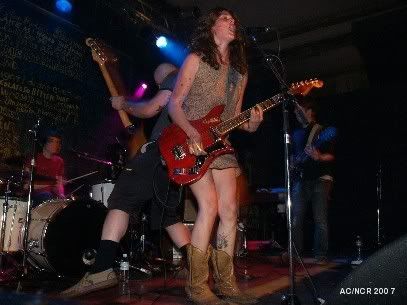 Last time I saw Fiery Furnaces (at Bluesfest last year) I thought they were good, but fell a little short of the expectations I had of them. This time around they really cooked. They've switched things up a bit. Matt Friedberger is on keys, Jason Lowenstein has switched to guitar (with an octave pedal, so he can also play bass parts)and Mike Goodman has been added to provided a Latin percussive vibe which really works (Eleanor still sings, Bob D'Amico still drums). Here's Eleanor and a blurry Matt.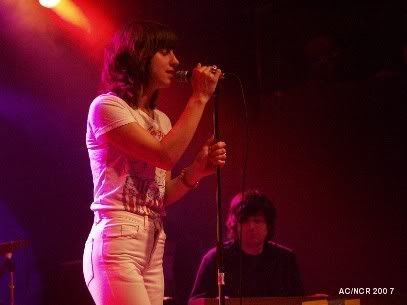 Solid all 'round. Tonight's Capital idea offering is
Destroyer
,
Rock Plaza Central
and
As The Poets Affirm
at Barrymore's.
Show reminder: