Plastic Crimewave Sound are the brainchild of Chicago psych connoisseur and Galactic Zoo proprietor Steve Krakow - aka Plastic Crimewave. Also aboard: Raspberry Kidd, Skog Device and Baron Von Echo. The band has "specialized in face-melting acid punk since 2001." I dare suspect their CD collections would have an unseemly amount of overlap with my own. I missed some of their set (and all of local opener Four'n'Giv'r's) since I had to pedal home, but what I did witness was indeed acidic, face-melting and punky. Also kind of rough on the microphone stand.
Crimewave bellows!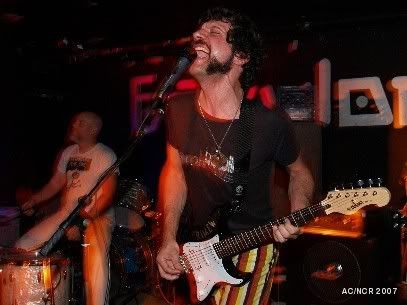 Rhythm section action with Kidd (a.k.a. Mark Lux) and Device (Lawrence Peters).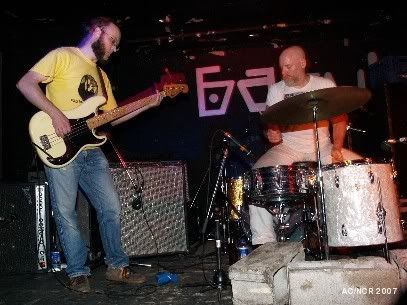 My only good picture of a snappily dressed Echo (Nick Myers).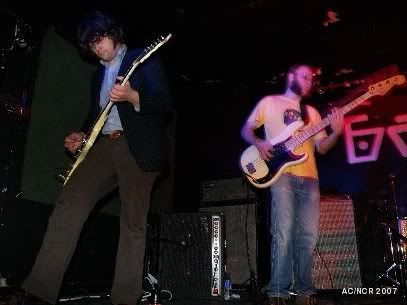 Peters' cymbal goes see-through. I blame cosmic waves.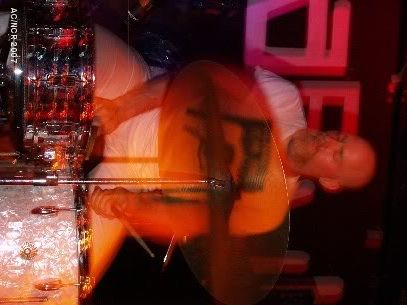 The whole plastic lot!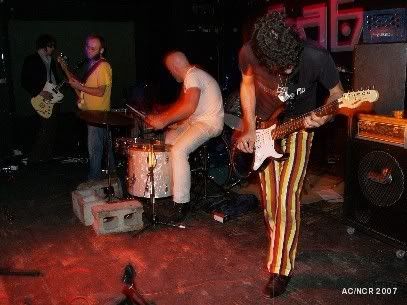 'Twas a much-abused microphone stand ...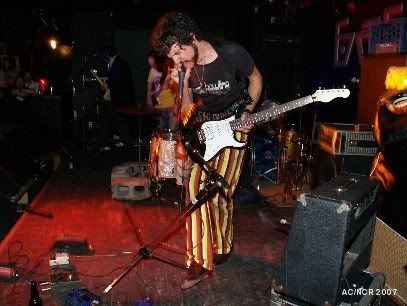 Feedback finale!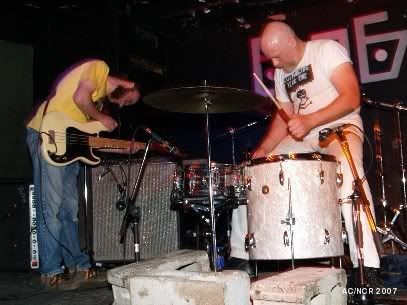 Bendy action!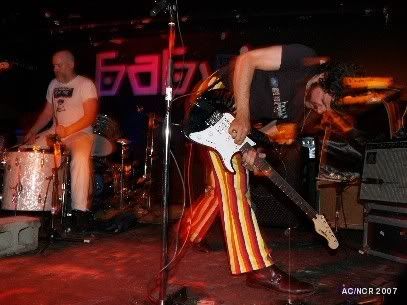 And more feedback!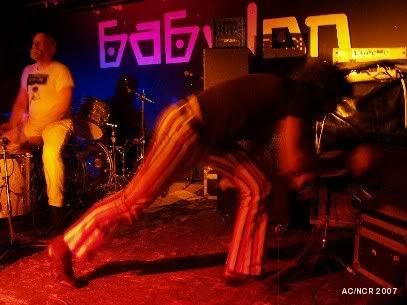 Well, that's one way to get you guitar to face the amp, use your wah and keep your hands free.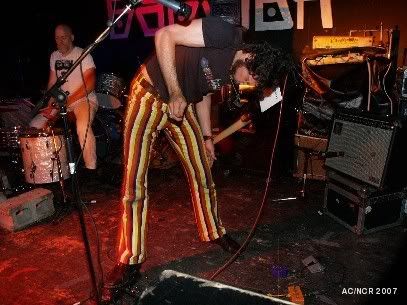 And as I said before: Best pants.