... and that was just the first half of last night. There was a lot six-string action going on on my Saturday sojourns. First I went off to Zaphod's to see The BushPilots (who I've seen a few times before) and Evil Farm Children (who I saw at The Rainbow. Opening trio
The Truthful Few
was new to me, and there was some mighty speedy pickin' going on there as well.
The Truthful Few - all three of them.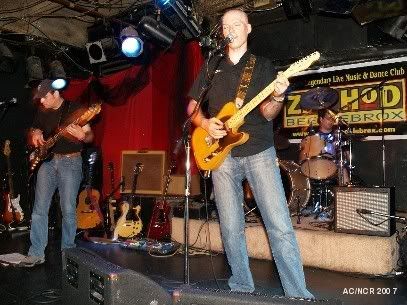 Dave Kerr of Evil Farm Children and his sparkly silver Gretsch.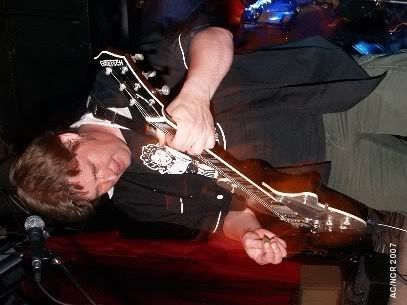 A couple of BushPilots and an acoustic guitar.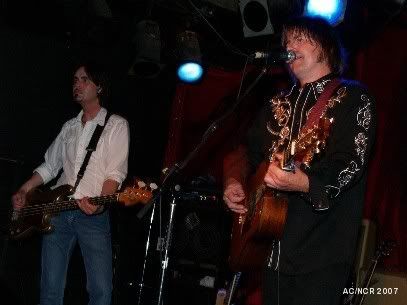 Then I sneaked off to Cafe DeKcuf. Things must have run a little lat, because The Bella Bombs were still on stage. And another sparkly silver guitar!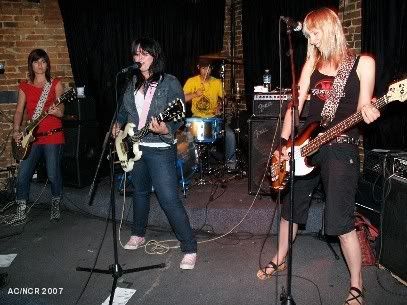 And here's a pointy one, courtesy of the G-Men.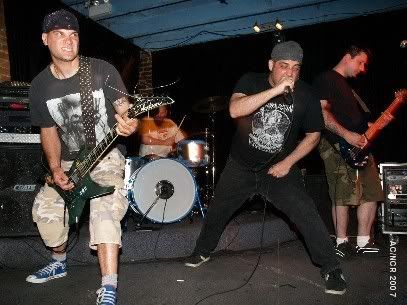 A couple more, a la Setbacks.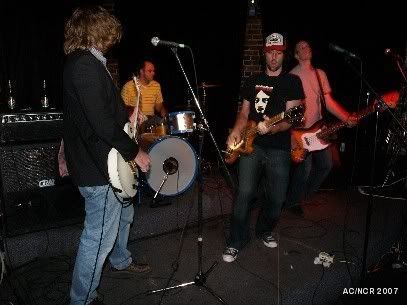 Well I'm all guitared out. My plan now is to get to sleep before 3 a.m. on Sunday - it'll be a change for me ...