It seems like there was a whole lot of country-rocking going on at West Fest last Sunday. Unfortunately I missed most of it - I had a busy day, and was distracted in the evening by a phantom Zoobombs show (pity, a coworker told me Fiftymen put on the best performance he's seen by them). On the bright side, I did catch a fab set by The Jupiter Ray Project, a band I confess had barely been on my radar screen prior to a recent Irene's gig I was invited too but missed. They have two albums out - the latest is last year's
Morrison Heights
- and as I observed earlier put on a sweet-sounding show.
Shannon Ross dispenses with the guitar for some chanteuse action.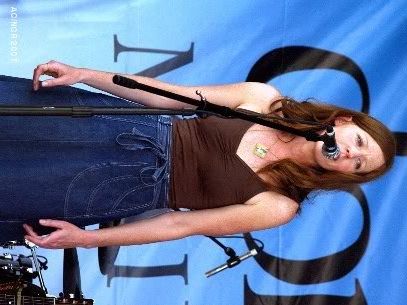 Hmm, I thought I had a solo pic of Jack Pelletier - well, here he is with fiddler Michael Ball.
Bassist Chris Breitner.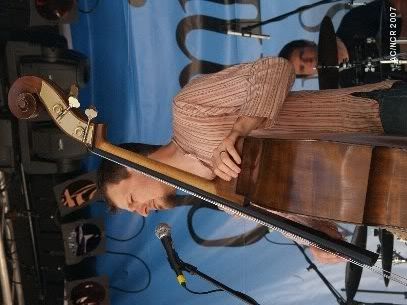 Peter von Althen - I last saw him drumming for Trevor Alguire
at the now-defunct Bayou
. He's best known for his work in Starling, and is in that band's direct descendant,
The Hundreds and Thousands
.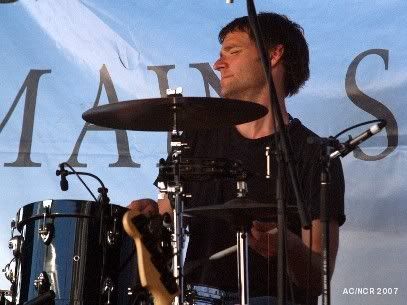 The whole lot! And a bit of the audience.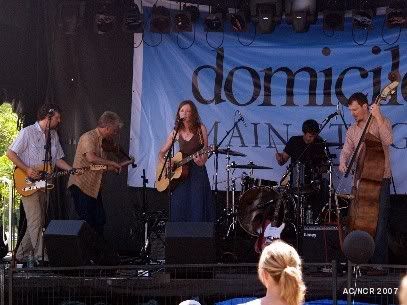 Michael plays some thoughtful mandolin.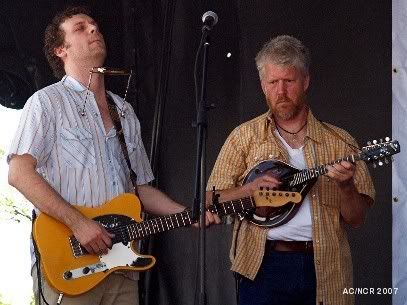 Singalong action!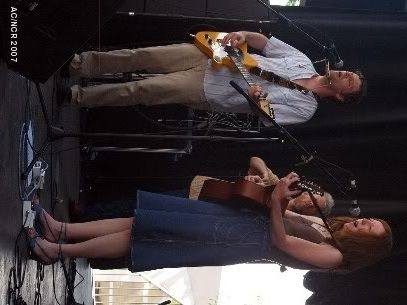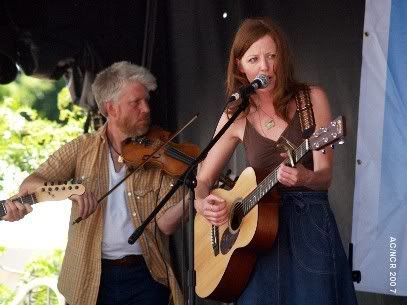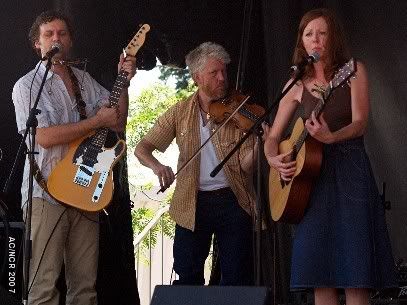 Eyebrow-raising action!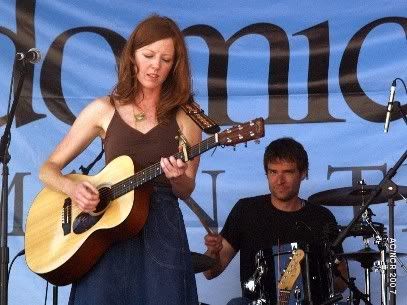 Offspring on stage (that's Peter's son Max, on hand to play some shaker).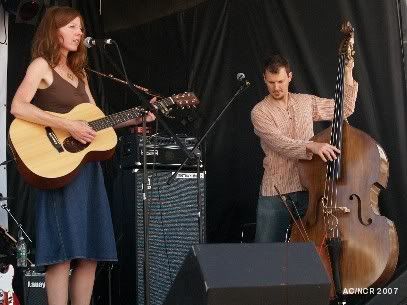 Big finish!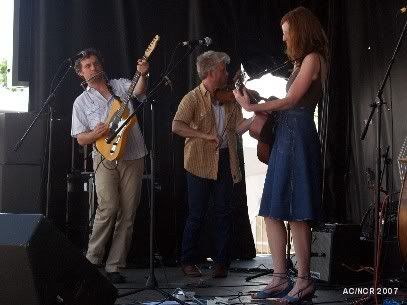 They play the Dragon Boat Festival June 23, about 2 p.m., and will also perform at Andy Haydon Park August 12.