Young and Sexy finished the night off, performing for a smattering of an audience.
I reviewed their latest album
,
The Arc
, for Pennyblackmusic. It didn't wow me the way my initial exposure to the Mint band,
Life Through One Speaker
, did. On the other hand, where their live show last time didn't hit the heights of their recorded, on this occasion it far exceeded them. They were certainly more in tune.
Lucy Brain and Paul Pittmann.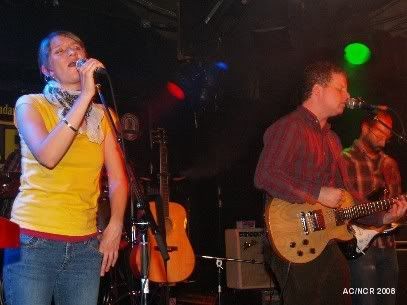 Andre Lagace and mystery bassist.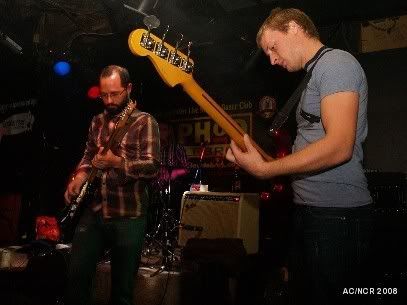 Paul emotes.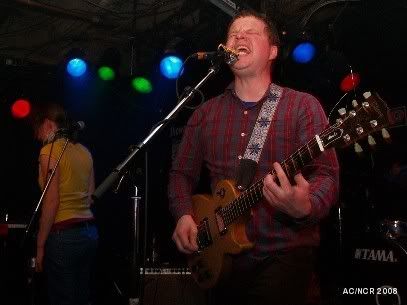 Far less emoting.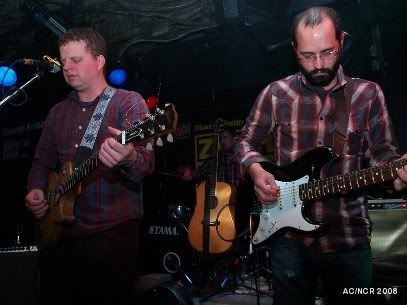 Singalong action!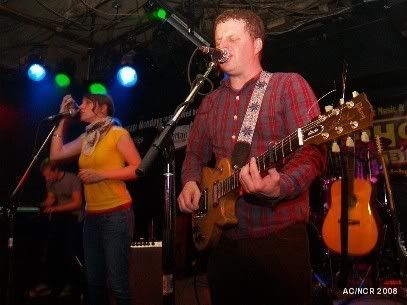 More Lucy!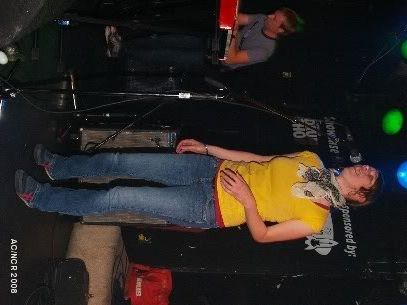 The whole lot! (You can just make out drummer Alex Brain in back).
More singin' and shakin'.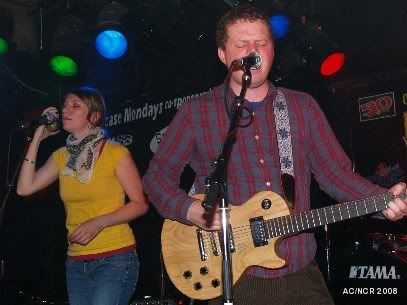 They really lived up to their potential this time.