Last stop at Bluesfest for 2008: The Roots Stage.
Trevor Alguire
was the first (and second last) show of the day there. It was also the release show for his new album,
30 Year Run
. It was actually an improbably long time since I'd seen him live - the last time had been at The Bayou, when he performed with The Brothers Chaffey, back in the summer of 2006. In the intervening years he's a acquired a completely new backing band, The Roving Troubadors: Keith Glass, Michael Ball, Peter Newsom, Alistair Dennett and Gilles Leclerc (who wasn't around for this performance, but does play on the album).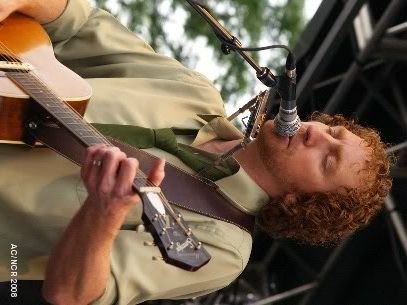 Michael Ball is of course one-half of Ball & Chain.
Left to right, Peter, Prairie Oysterman Keith and Alistair.
Michael also handled mandolin duties this time around.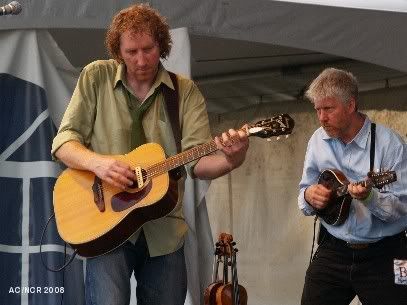 Rhythm section action!
Keith sings a bit.
Roving action!
And so on.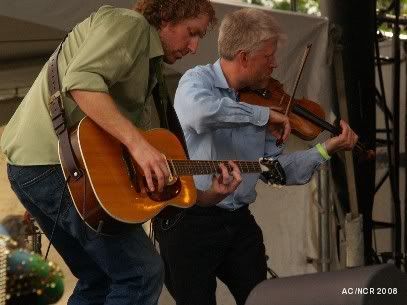 Big finishing kick!
His next show in town is at The Elmdale Tavern December 12. He's also playing solo in nearby Shawville, Quebec, Dec. 6 at Cafe 349.