It was a night of rock, rock, rock last night: Indefatigable tourists
The Stolen Minks
have been criss-crossing the continent (you can check
their blog
at exclaim.ca for tales of their adventures), and landed at Irene's for some punchy shouty punk rock.
Openers Garaga fit in nicely with the headliner; they'll be back at Irene's in a week to open for Maximim RNR.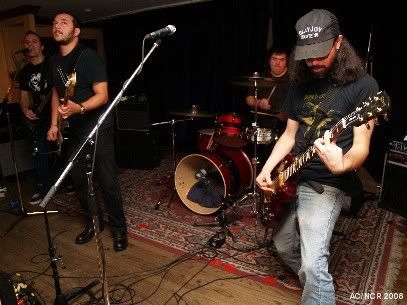 Garaga, Irene's, November 7, 2008
Shanker and Romps were the ice cream centre to the rock'n'roll sandwich for this show. They're playing again tonight at Zaphod's with Krista L. Muir. This was their rock set; tonight you get their pop set.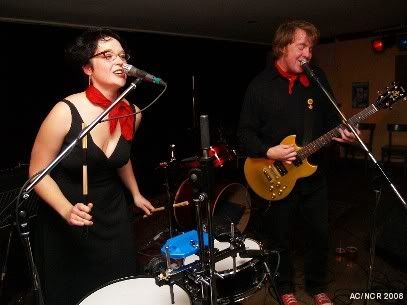 Shanker and Romps, Irene's, November 7, 2008
The Stolen Minks
are a brash trio from Halifax who rocked a lot harder than I expected a band called Stolen Minks to. They're a pretty punky bunch and covered a song by speedy Atlanta Ramones fans The Carbonas. From left to right, Steph, Erica and Tiina.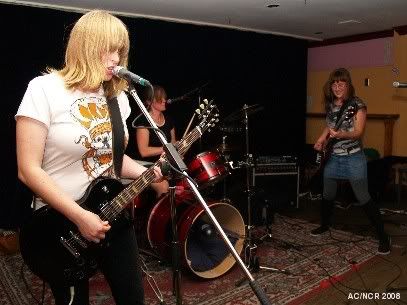 Stolen Minks, Irene's, November 7, 2008
Today they'll be in Montreal, and by Nov. 20 they'll be back home where, as Patrick Shanks observed, there are beds and showers "With soap!" Yay!