I like Young and Sexy a lot. I've seen them a couple of times now and have all their albums - I'm a sucker for good Beach Boys style pop. Neins Circa are in the same musical region, but they don't go for intertwining vocals like Y&S's Paul and Lucy do. As far as I can tell for this show they had two of their regular members, a bunch of Young & Sexy, a travelling bassist and a founding member who happened to be around.
Cameron Dilworth sings. He's the sole member-for-life of the Neins Circa. You can just make out fellow founder Shaun Brodie on trumpet.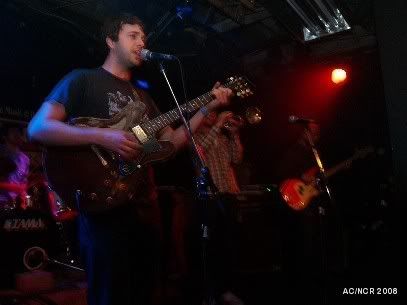 When I first posted about the Neins Circa, I said they had Erin Jane on bass and keyboard. I've since learned that Erin Jane is a woman, so I guess that's not her on the left. It is however Young and Sexy's Paul Hixon Pittman on guitar ...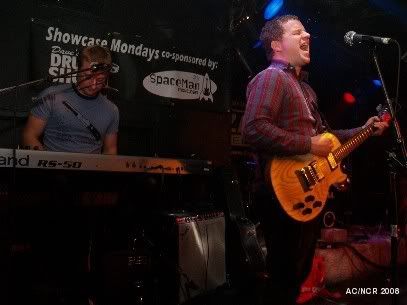 A better lit Shaun Brodie and Young and Sexy guitarist Andre Lagace.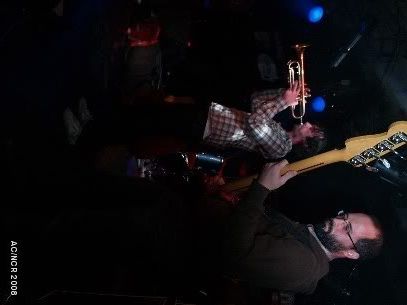 More mystery bassist.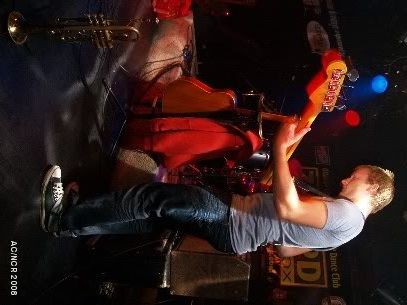 And so on!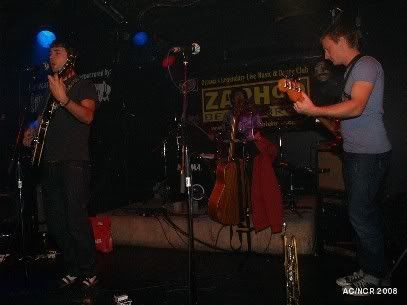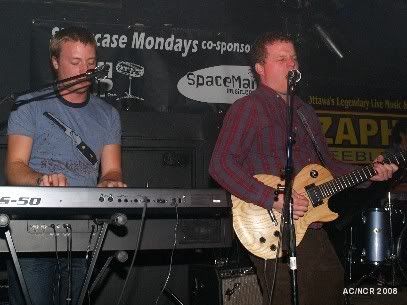 Circa action!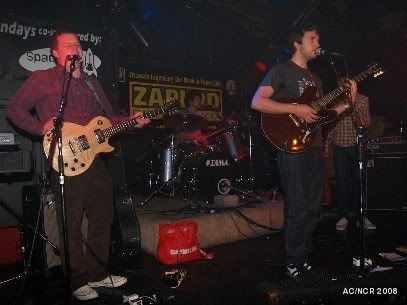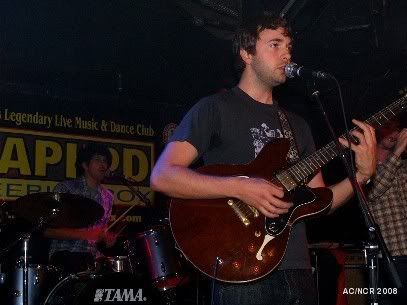 As you can see there's a fair bit of instrument shuffling going on ...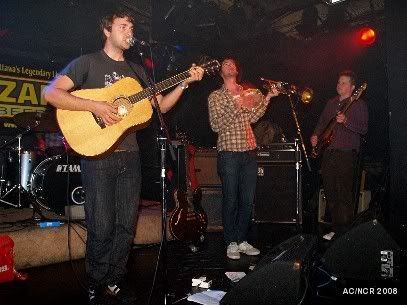 Big shouty finish!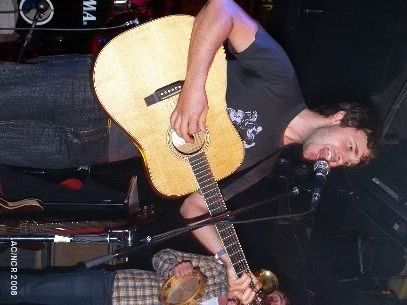 Nice sunny pop with some occasionally naughty double entendres.
Shor reminder: Serena Ryder and Lindsay Ferguson play Zaphod Beeblebrox (unlike most Zaphod's Monday shows, there's a cover for this one); St. John's acoustic singer/songwriter Jerry Stamp performs at The Rainbow.