It's been a while since I posted on the
Fembots
- March 2005, and that was pictures from a show taken before I started blogging. They've gone through a few permutations since, and this latest live incarnation featured a whole new rhythm section. Not appearing, Toronto builder of peculiar instruments
Iner Souster
. On record they've used found instruments and tape loops - live they use a more mainstream instrumental lineup, but their songs hold together well without the weirdo garnish, and remind me of outfits like The Music Tapes and Calexico.
Dave McKinnon handles the keys.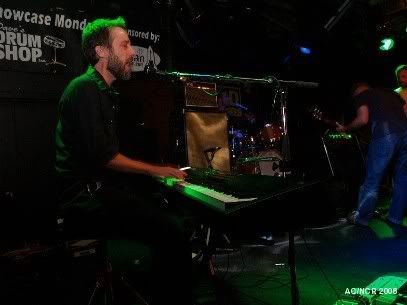 Brian Poirier sings!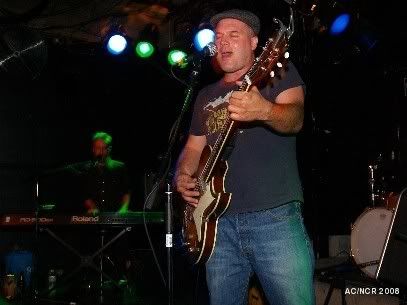 Nathan Lawr on drums.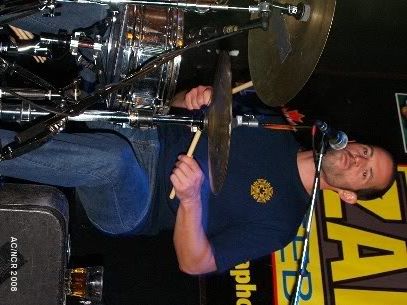 The whole lot! Including Tavo Diez de Bonilla on bass.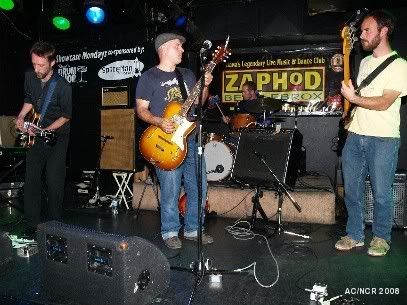 Singalong action!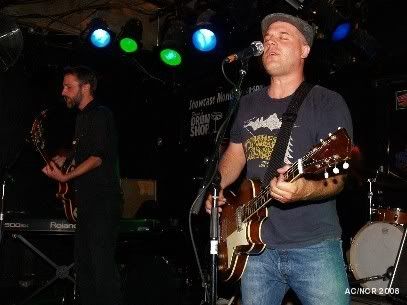 And a whole lot more singing!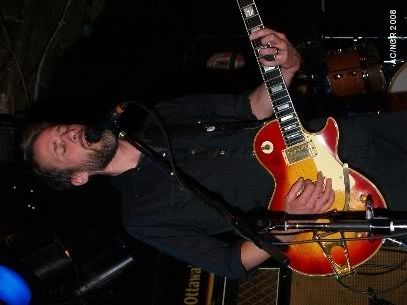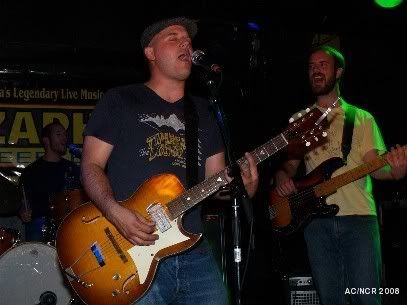 Bot rock action!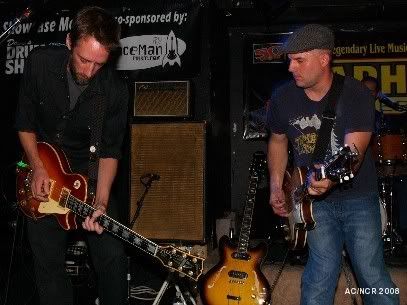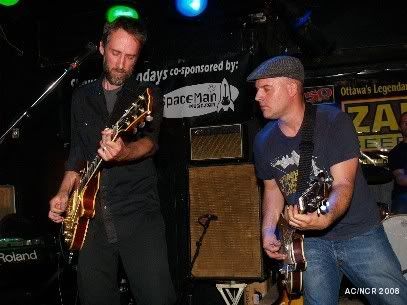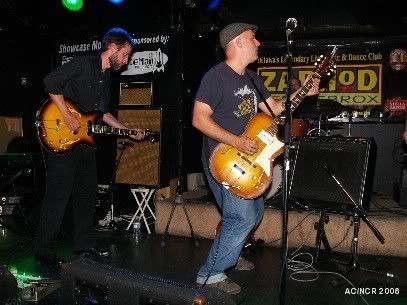 They've got a few dates in southern Ontario, their new album is called
Calling Out
.