October was a good month for old school punk. It began with Wire and ended with The Kids. Opening for Wire at Barrymore's October 6 was local trio
The Suppositories
. I'd never seen them before and had no preconceptions at all about their sound, but they turned out to be the ideal opening act. They performed a hot set of minimalist punk, very much influenced by early Wire and their descendants like The Minutemen. It was kick-ass enough to make me (and a bunch of other people) by their new EP.
From left to right, Ian, Billy and Jeff Squealey.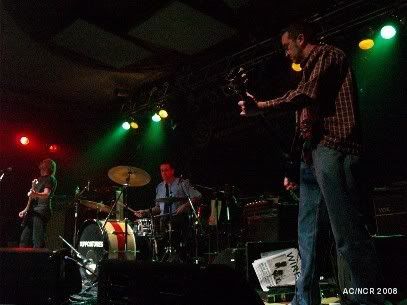 Billy rocks the tie.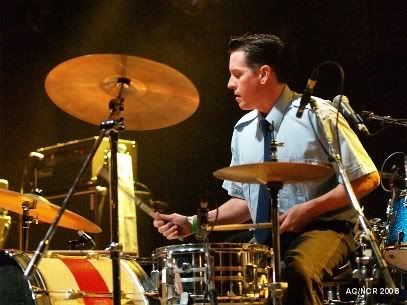 Jeff "on black guitar."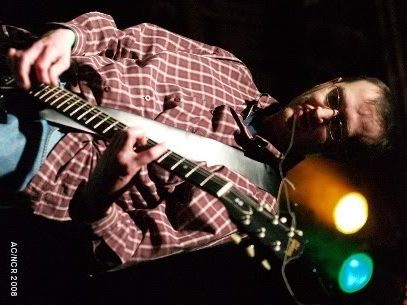 Ian in green.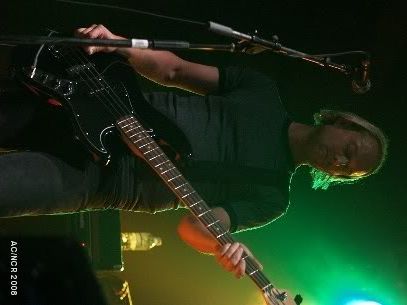 Supposed action!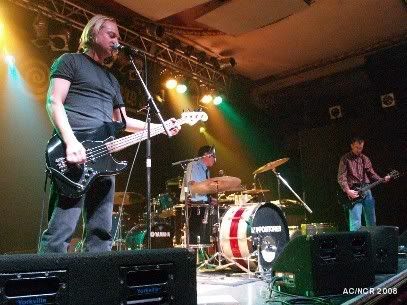 And so on!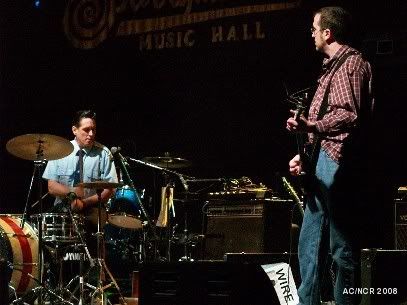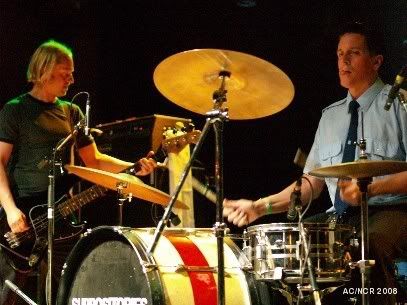 Shouting action!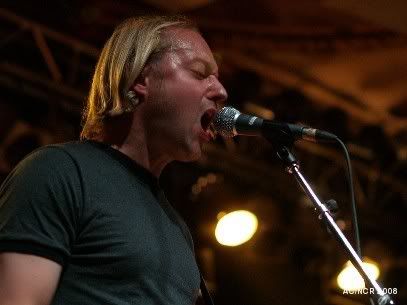 And finally the view from back near the soundboard.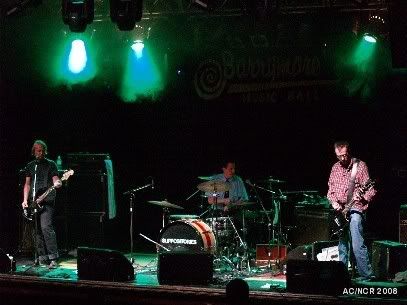 I saw them a while later at The Bytown Tavern and was equally impressed.