The Architects had a bunch of local fans, and they seem to have carried over to Trevor James work under his own name with a backing band dubbed The Perfect Gentlemen. I described The Architects as playing "overly emotive melodic rock" when I saw them a few Bluesfests ago, and James is playing much the same now, with perhaps a bit more folk, which I think suits him better. They took to the stage in white shirts, black pants and suspenders. This is a band whose pants won't fall down.
James squints. It was sunny.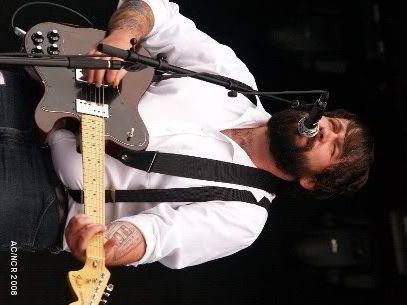 Drummer Brian Ahopelto has of course featured in many Acres posts.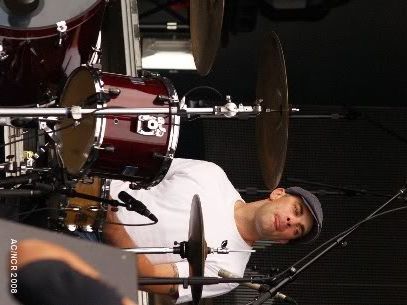 Tyson Hiseler on bass.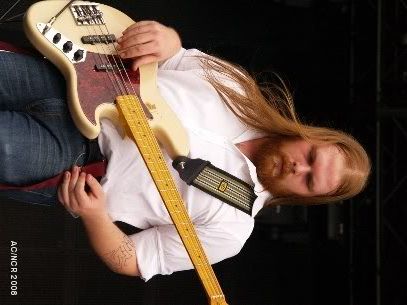 Guitarist Hamish Robertson.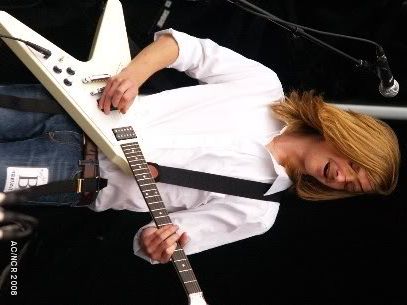 Rhythm section action!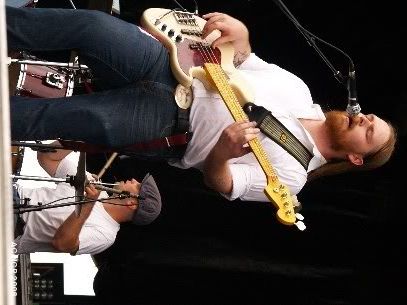 Gentle action!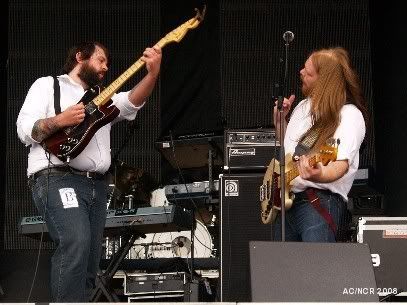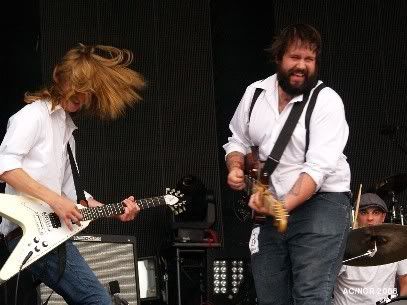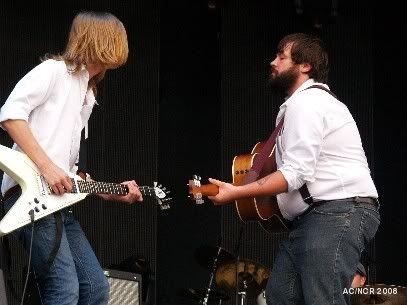 Clapping action!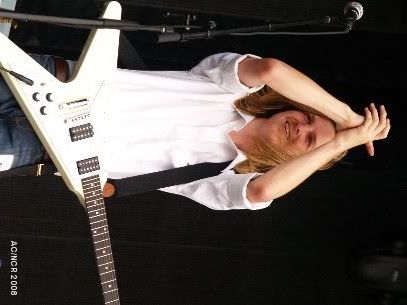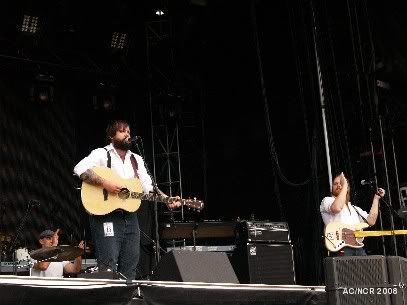 And so on!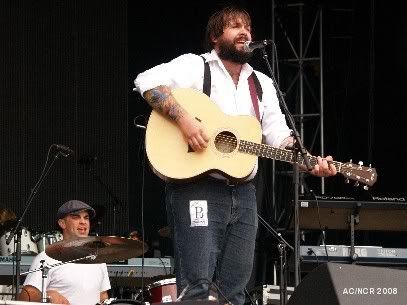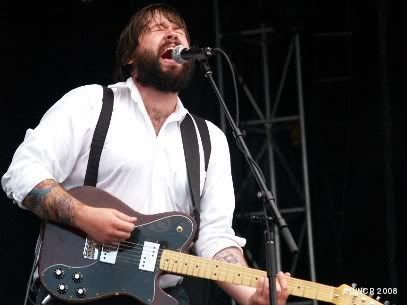 The band will be departing on a big tour Dec. 1, starting with a show at Zaphod Beeblebrox, followed by dates in Quebec, The Maritimes and Ontario before returning for a Boxing Day show at the Elmdale.