Every year you can hear the same complaint about Bluesfest - not enough blues. This year I heard the same complaints, but I also heard a lot of blues - and not just stuff on the fringe. One such performer was Debbie Davies, who was weaned on British blues rock. She started playing blues guitar when there wasn't a lot of female players in the field and has wielded the axe John and Maggie Mayall and played lead in Albert Collins' Icebreakers.
Debbie Davies rocks the Fender.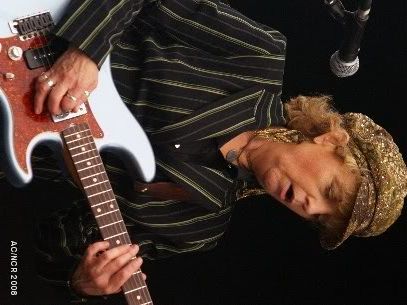 Cassandra Faulkner on bass.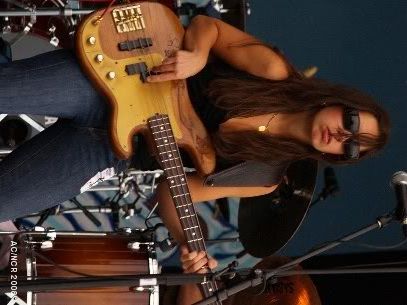 Don Castagno on drums.
David Maxwell on piano. Also owner of the best onstage shirt of the festival (well, maybe tied with Guitar Shorty).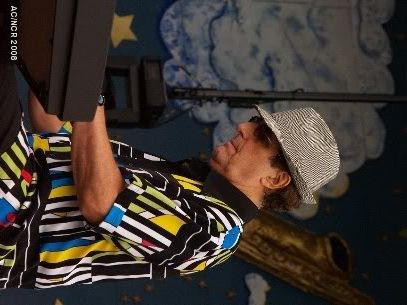 Blues action!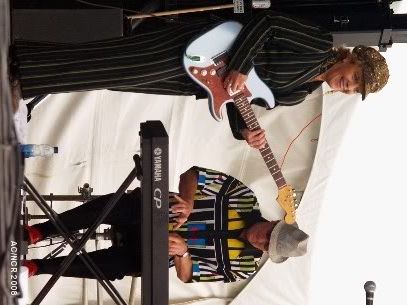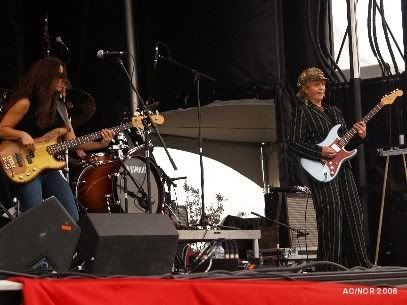 The ever present Texas Horns add some mojo.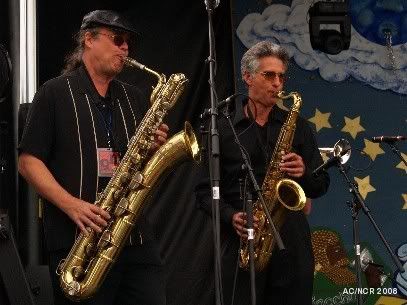 And so on!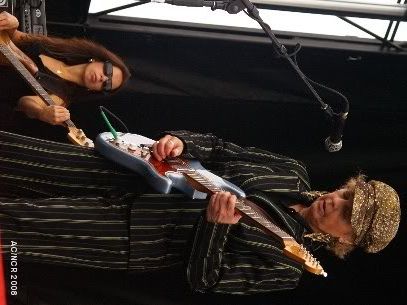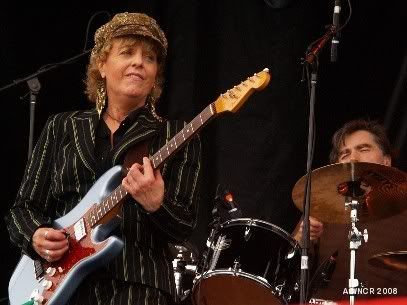 Suffice to say she's got serious chops.