There are plenty of excellent guitarists at Bluesfest, but the one who probably takes the title of "least recognized" at this year's festival - at least judging by the turnout for his Friday show - is
Redd Volkaert
. He's best known for stepping into the huge shoes of Roy Nichols in Merle Haggard's backing band (after Roy Manuel left the slot, that is). He's also done a bunch of session work for other country performers, even ones like Brad Paisley who don't need much help in the guitar department. As a Telecaster player he has few equals. He was joined on stage, as he often is, by pedal steel guitar queen Cindy Cashdollar.
Redd and bassist Nate Rowe.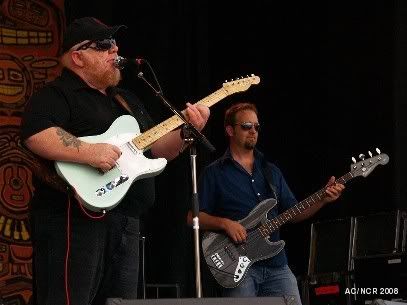 Cindy Cashdollar. Drummer Chris Gilson is at back.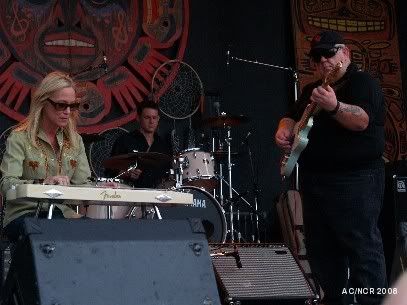 Cindy works the steel.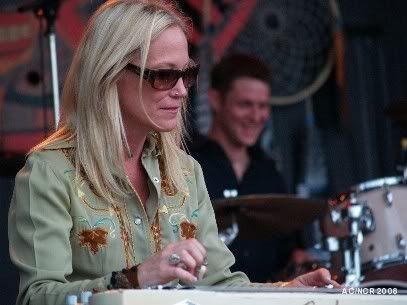 More Redd!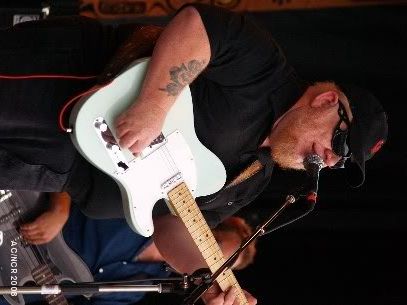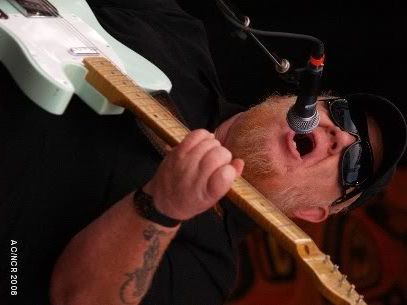 More Nate!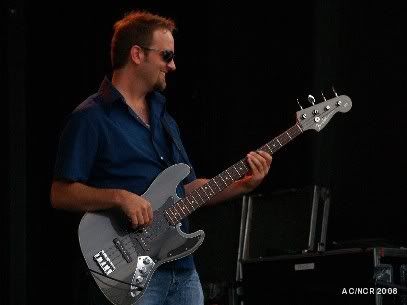 And so on.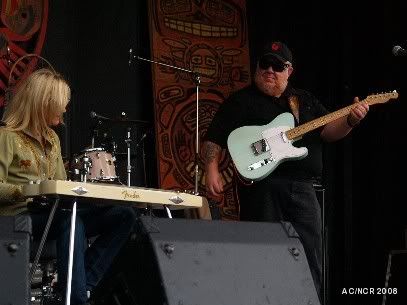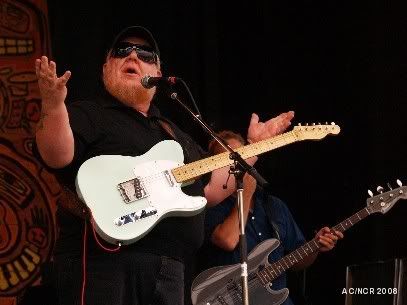 His latest album is entitled
Reddhead
.