Cast your thoughts back to October 10: There's an election in the making and the Conservative Party of Canada is cutting arts funding and kicking small puppies (or something like that). Some artsy-fartsy types decided to resist the blue tide with a series of shows around Canada, dubbed This Is Not A Conservative Party, of which this Zaphod's shindig was one, featuring locals Sadie Hell and non-locals Brasstronaut.
Ben Welland in blue and red. I shot a few no-flash photos that didn't work too well.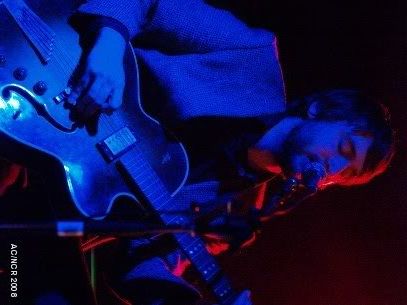 Angus Cruikshank was keeping the beat on this occasion.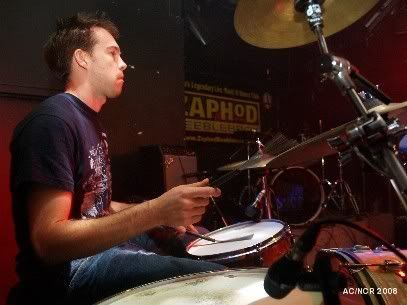 The whole lot!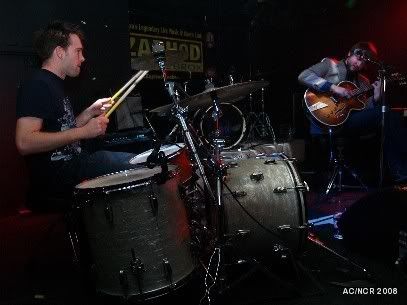 Ben reads from the litany of the Tories' failings. "Well I guess they aren't all bad."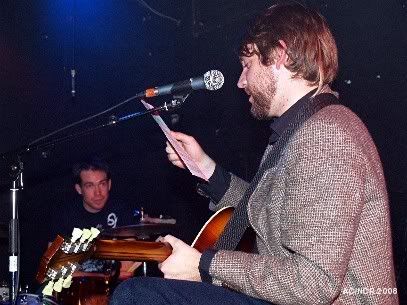 The mandatory yelling Ben shot!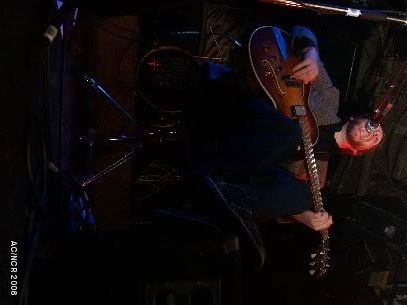 The other mandatory yelling Ben shot.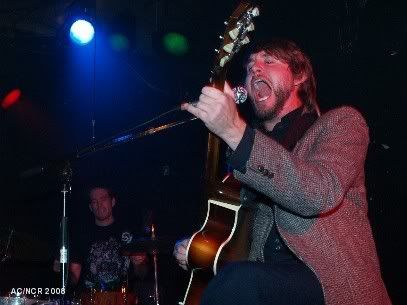 Ben made sure he was right between the red and blue lights.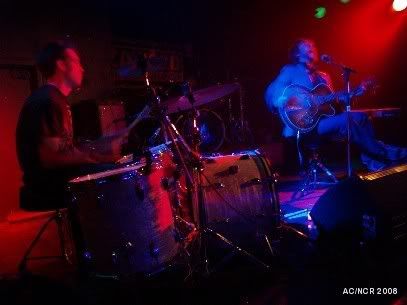 "I'm going to have to stand for this one."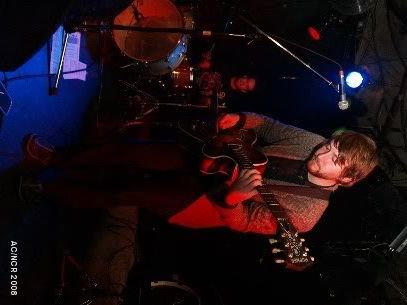 And one last Angus shot. Which is quite nice, if I do say so myself.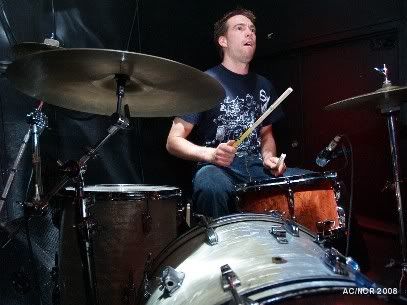 Their next show is at Mavericks December 19 with No Other Way, Hellbros and Phat Bastard.