Back to Bluesfest ... after The Hi Lo Trons, I wandered over to The Black Sheep Stage to see Syracuse not-folk-but-acoustic rocker
Hamell on Trial
. I saw him a few Bluesfests ago and was much amused by his performance, which combined high energy with acerbic wit.
Mr. Hamell in a rare moment of rest.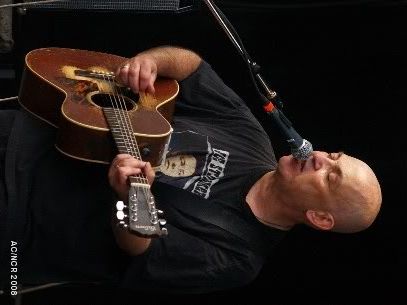 Acoustic rock action!
Witty banter action!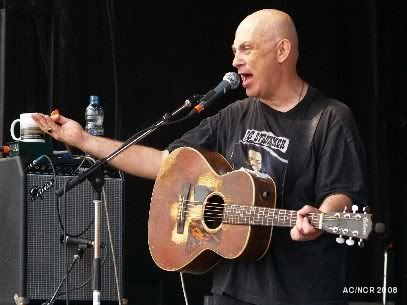 Serious ...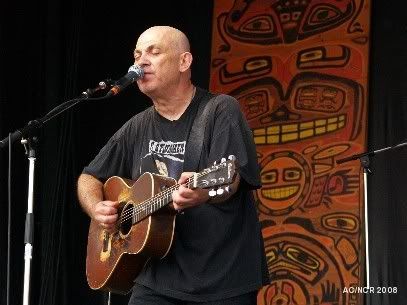 Very serious ...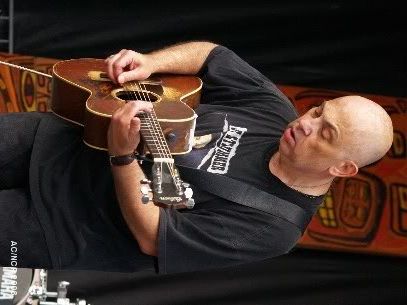 Not so serious.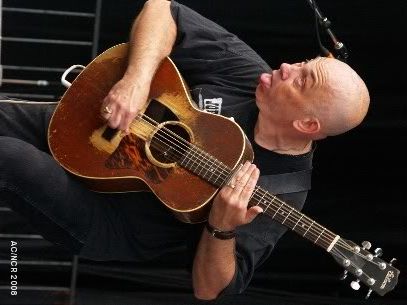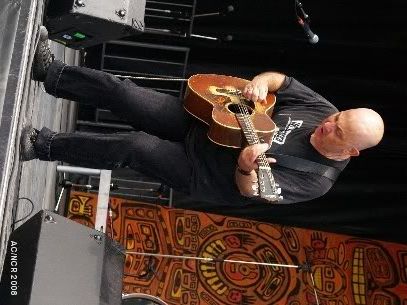 Goodnight and where did I put my pick?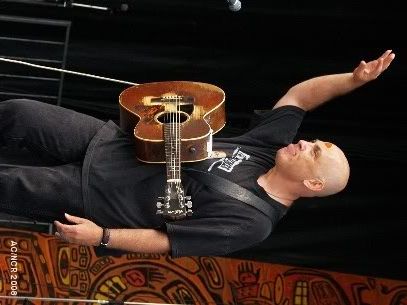 He's on tour of Britain right now, and the release of a live in 2007 CD/DVD documentary is imminent.