As September drew to a close I snuck off to see The Evangelicals, Parenthetical Girls and Glenn Nuotio at Zaphod Beeblebrox. As it turned out automotive disarray kept the Girls in the U.S.A. Glenn has had a different crew with him on every occasion I've seen him, and on this occasion he had appropriated
The Murder Plans
' rhythm section to create a distinctively more muscular take on his usual cabaret piano pop.
Glenn in blue (with a smiley Nicholas Descarie behind him).
Reddish Michael Simon.
Shadowy rhythm section action!
The whole lot!
All right, time to turn the lights back on.
Strange lighting courtesy of bouncing the flash off the reflective insides of the fluorescent lights above the stage.
More Nick!
More Michael!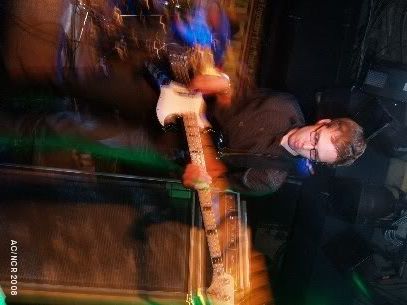 More and so on!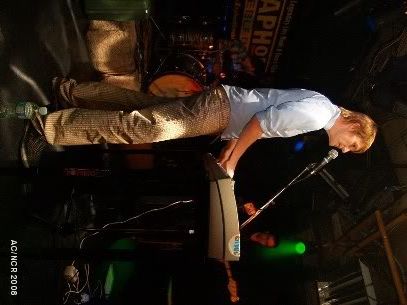 No word on what Glenn's up to next, but The Murder pLans will open for The Sadies at Barrymore's Nov. 14 and perform at Cafe DeKcuf Nov. 29.