Last night I trotted over to the Bytown tavern for the latest benefit on behalf of
The Bytown Blackhearts Roller Girls
, featuring prizes, bands, DJs, and a tasty selection of vegetarian cupcakes. There was a pretty big crowd too.
First up were Perth quartet Fools Like You, a tough sounding bunch with a throaty vocalist in Tolsen Nicholson. They did covers of
We Don't Need No Education
and
Suzie Q
.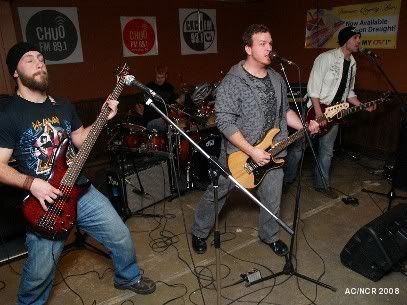 The Misclits did a bunch of Misfits covers ... you may recall bassist Morgan from The Felines show; Felines drummer Allie was also on board, with keyboardist Barb, singer Sara and guitarist Erin rounding out the skull-desiring colection of "one part evil, one part estrogen, three parts kicking ass."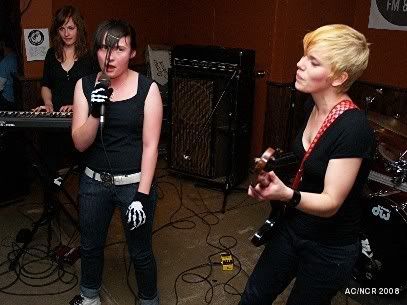 There was a raffle. (I didn't win anything. Boo! Hiss!)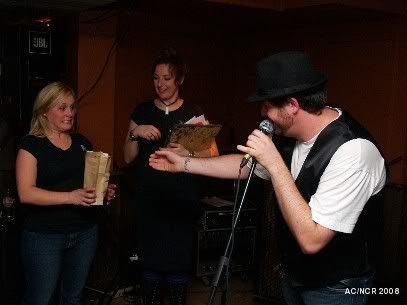 The Gemini Sideshow - a.k.a. Ilona and Daisy Szabo - were spinning tunes between the sets.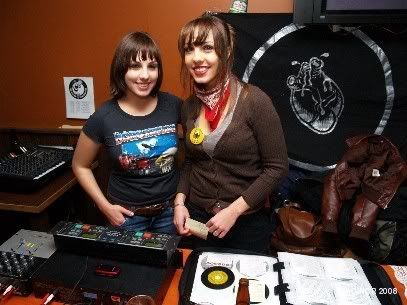 The Suppositories played next and once again sounded great. Their next gig is at The Bytown Tavern for their actual honest-to-goodness record release show Nov. 13 with Savage Crimes.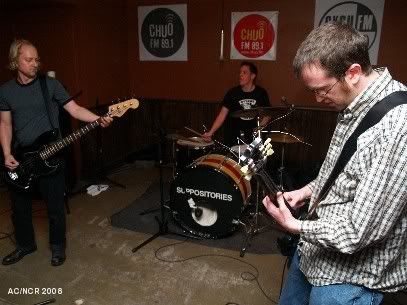 Finally The Nymphets knocked out a dozen tunes of their zippy lo-fi punkrock, including a cover (as before) of Borstal Breakout. Regulation Nymphets with regulation Nymphets Jared and Johanna joined by Nathan (subbing for Ben) on bass. It seemed a lot peppier than the last time I saw them at Babylon, a staggering two years ago.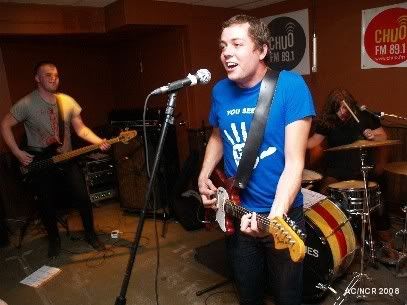 That was swell. Don't forget to turn your clocks back this morning if you haven't already ...