Last time I saw Octoberman (a.k.a. Marc Morissette) at The Rainbow, he used the folks of Poorfolk as a backing band. Since Poorfolk were off with Mohawk Lodge around the time of this he used a couple of Fembots - Nathan Lawr on drums and Tavo Diaz on bass - and C.L. McLaughlin on guitar. Shaun Brodie also played some trumpet (as he did on the next night with Neins Circa).
C.L. and M.M.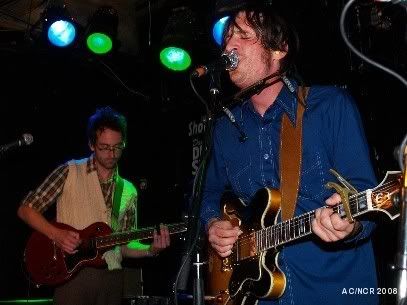 S.B. and T.D.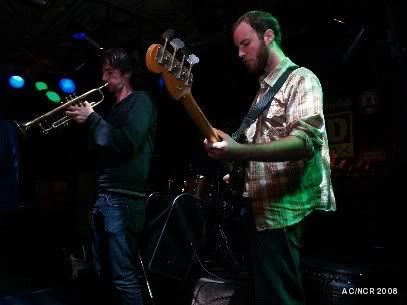 Shaun pumps up the volume.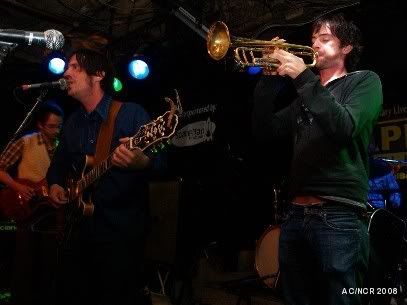 Singalong action!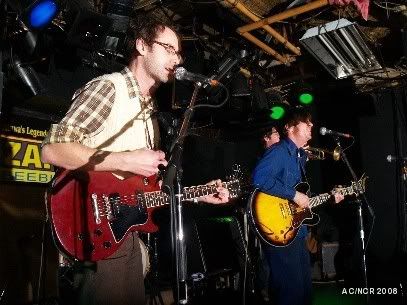 The whole lot!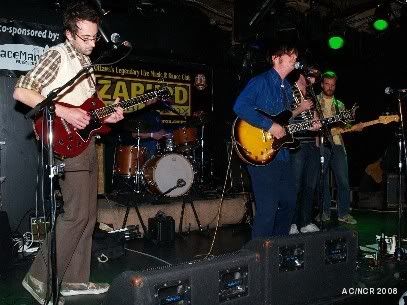 Monthly action!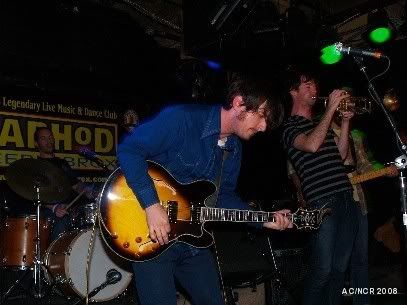 Harmonica action!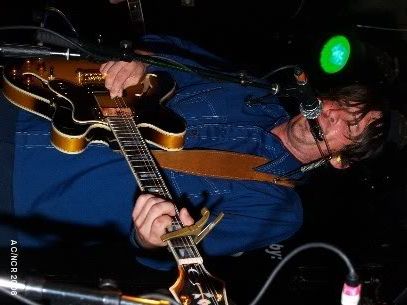 Leftover photo action!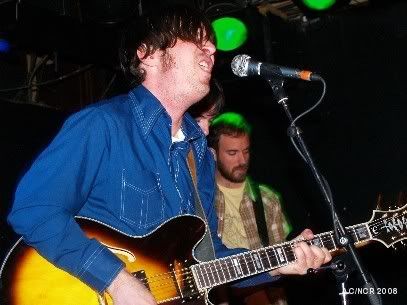 He's just wrapped up this tour, and his new record,
Run From Safety
, is out now.