Wire
are one the original crop of 1977 punk rockers which seem to have never packed it in. Although the band has gone on hiatus on occasion, like The Damned, DOA and The Buzzcocks, they don't seem able to resist returning to studio and stage, and has managed to produce a succession of well-received recent albums and EPs. The veteran group's most recent release is
Object 47
, and they charted a tour through North America in support that included a stop at Barrymore's to play a dynamite set for a crowd ranging from old punk rockers to relative youngsters who hadn't even been born during their first burst of creativity.
Colin Newman has equipped himself with a Variax guitar and a laptop on stage ("Excuse me while I check my e-mail" he jested as he adjusted some settings before one of the encores).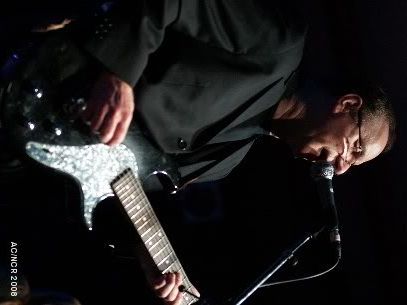 Graham Lewis goes for a more casual look.
Richard Gotobed off in a world of his own.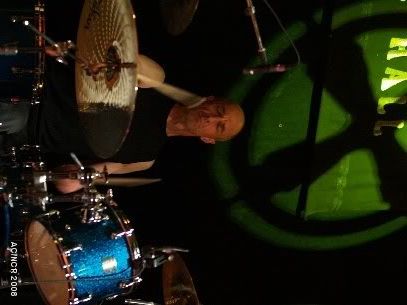 Margaret Fiedler-McGinnis, formally of Laika, stands in for recent departee Bruce Gilbert.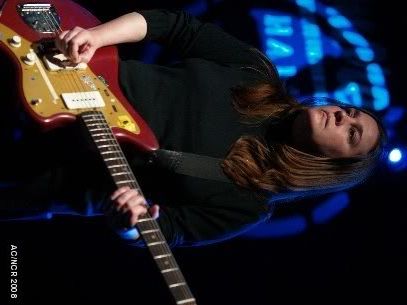 Grimacing action!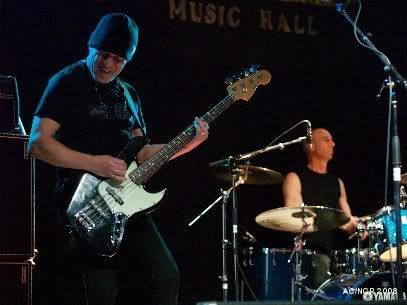 Less grimacing action.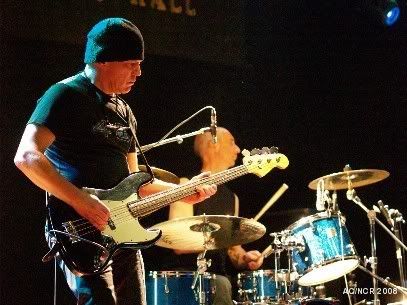 The whole lot!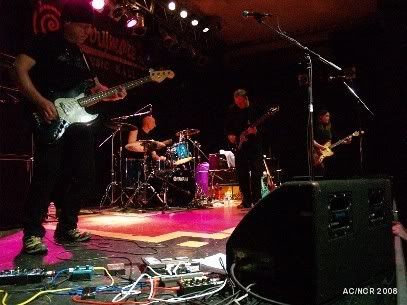 And from the other side of the stage.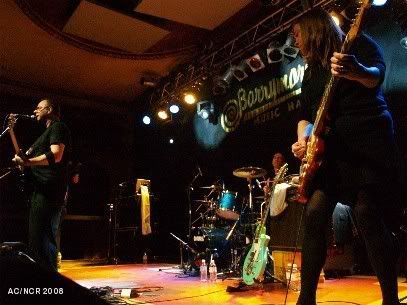 And so on!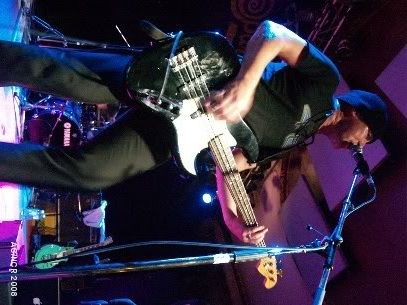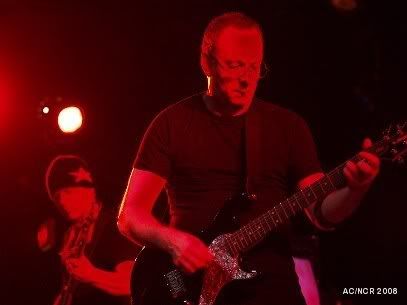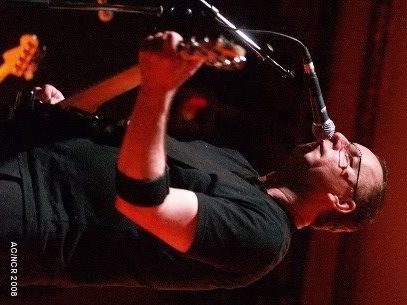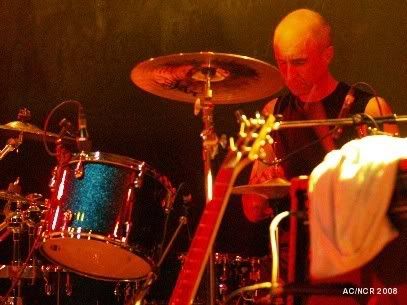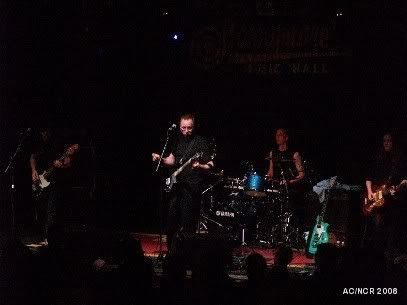 They've finished their live work for the year, but in January 2009 they've got shows lined for Germany and Austria.