Back in the day, itinerant blues musicians sometimes appeared as part of travelling medicine shows. One might consider Bill Wharton, a.k.a. The Sauce Boss, as an heir to such traditions. There's a lot of the flim flam carnival barker in his performance, which is part cooking show, part sales pitch, and part blues. While most musicians don't stoop to selling stuff from the stage (apart from T-shirts, posters, buttons, their latest CD, show posters and suchlike), The Sauce Boss wants to sell you some sauce and feed you some gumbo. He cooked up a few pots for the folks, and it was pretty good. In between there was some snappy patter, and some serious culinary evangelism. Some might call it hokey, but I found it entertaining at least once.
The Sauce Boss! He's just crazy about that gumbo! And possibly just crazy, period!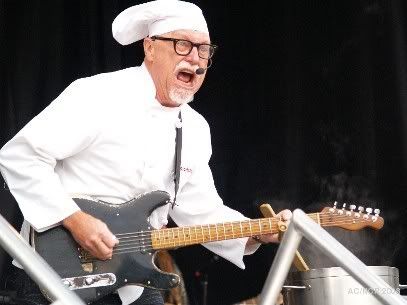 "It looks like ... fudge!" Yes, he made the same joke last time he was here. Maybe gumbo is one of those foods one shouldn't see being prepared.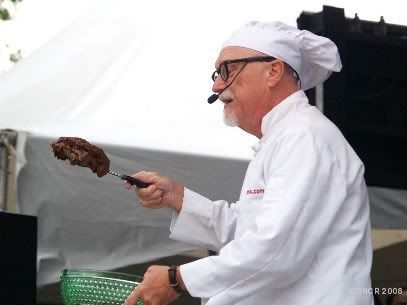 The magic ingredient, his very own sauce!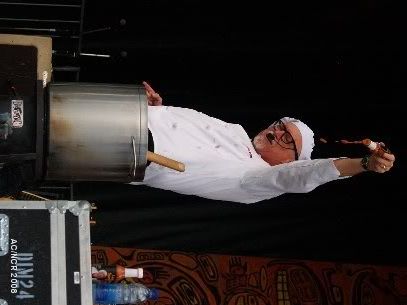 "Gumboooooooo!"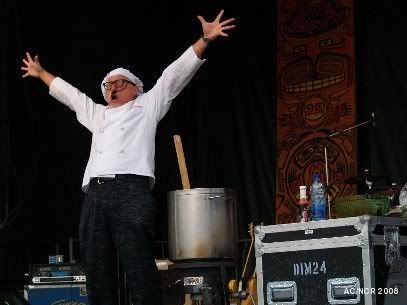 Rhythm section and ingredient action! With bassist and possible Nick Nolte impersonator Magic John Jones and drummer Big Jim Jenness.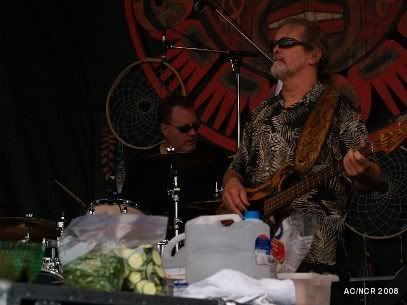 Just add shrimp.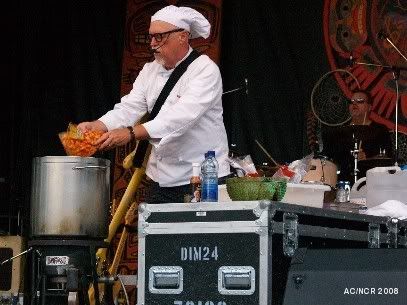 The Sauce Boss works the crowd.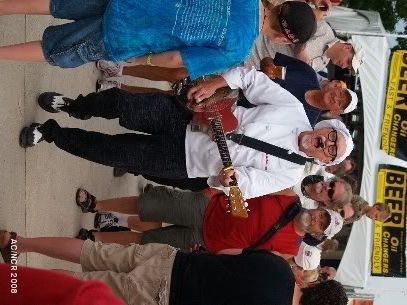 Percussive action!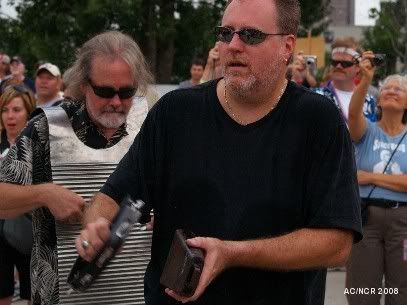 Washboard action!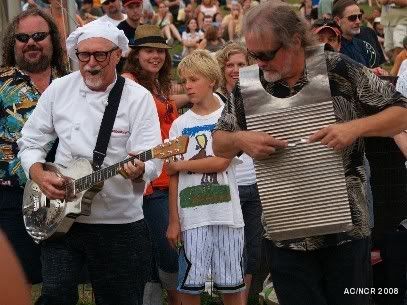 Guest stirring action!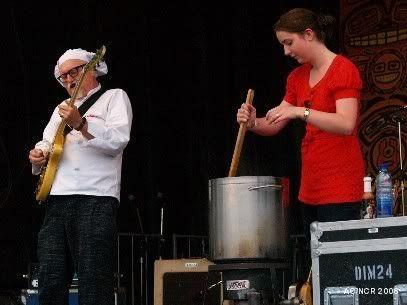 Stirring and singalong action!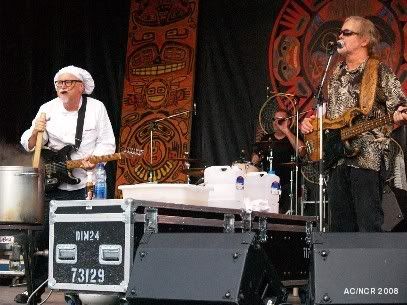 His latest album is entitled
Raw
, and you'd better believe he's out on the road, pushin sauce as we speak!