I can tell how much my work schedule has impacted my going out to shows by the large number of new local bands I want to see (either for the first time or again) but haven't managed to catch live. At least I can cross
The Felines
off the list of bands I had yet to see. On the other hand I have to add them to the list of the bands I want to see again. Oh well. On this occasion they were sharing a stage (or the section of the Bytown Tavern's floor that passes for one) with Vancougar, Statues, Horses and Malcolm Bauld.
For those who missed my earlier post, the band is composed (from left to right) of keyboardist Steel Rose, drummer El Maraschino, bassist and sometimes guitarist bassist Momo and Ilona Spo-dee-o-dee. Think Cramps, Link Wray and any band that ever stuck a pencil through an amplifier cone.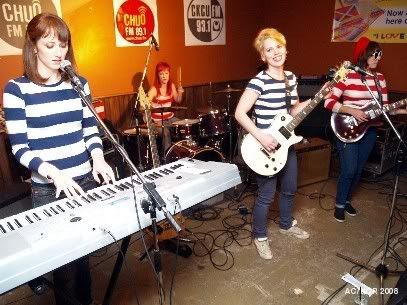 Guitar action!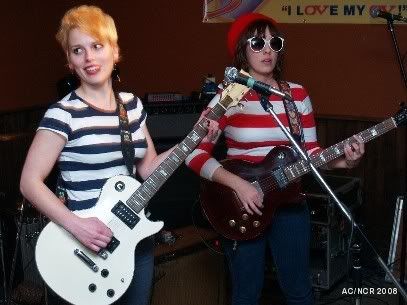 Singalong action! I put this photo up on my Flickr account a couple of days ago. So if you've been wondering when the hell I'd be updating stuff over there, the answer is right now!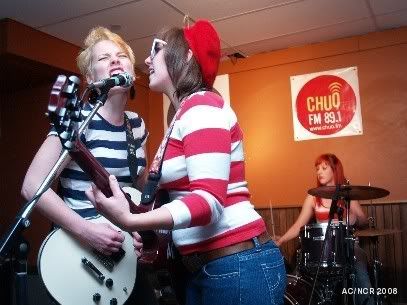 Steel handles the keys.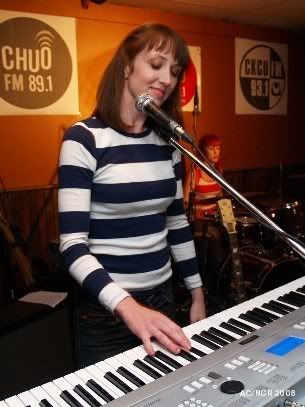 El Maraschino prepares to hit! She'll also be playing tonight at The New Bayou with her other band The White Wires when they release their new LP.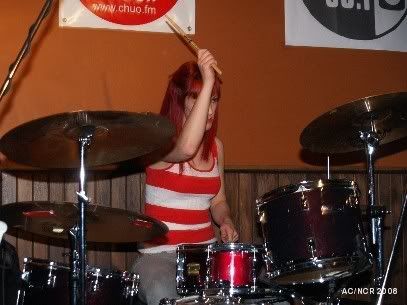 Spo-dee-o-dee wine-coloured guitar action!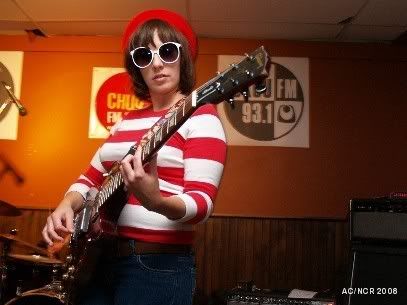 And so on!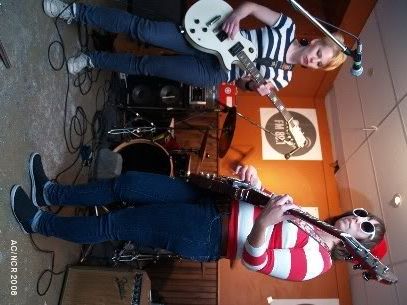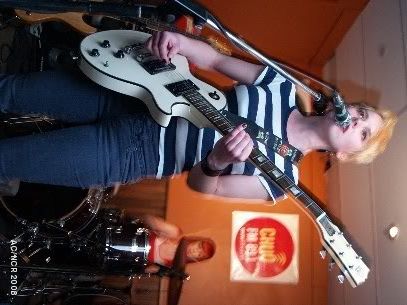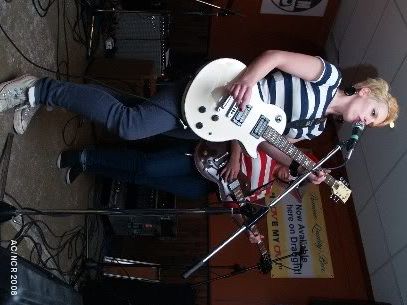 And we end more or less where we began.
No word on upcoming shows, but they were promising some Christmas vinyl back in August.