I wandered over to the River Stage after watching Lil Ed run about to watch
Shakura S'aida
for a spell. She's been a big part of the Canadian blues community for a spell and also has roots in Switzerland. Pretty tough sounding blues with a bit of a jazz injection. Not a performer I'd rush to see but a good way to while away 45 minutes at Bluesfest.
Shakura herself.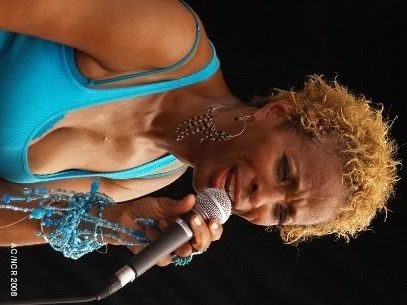 "I'd better see some dancing out there!"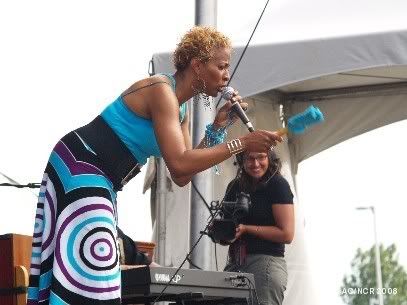 Quebecois axeman Jean-Sebastien Chouinard was just part of her stellar backing band
Shakura knows how to work a fan.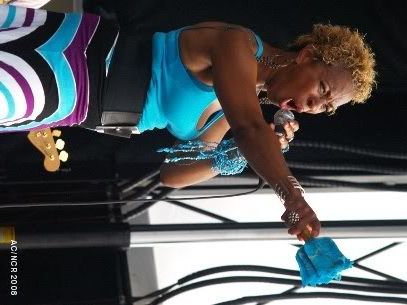 And so on!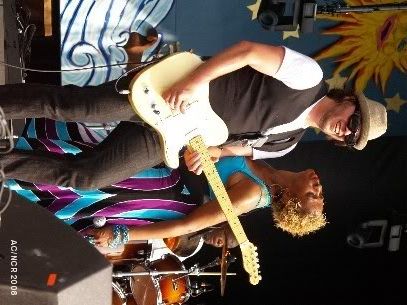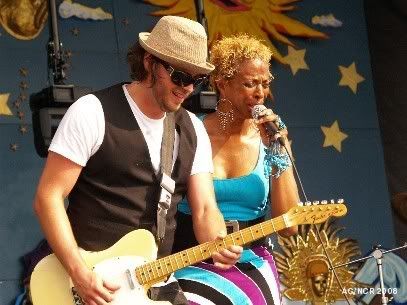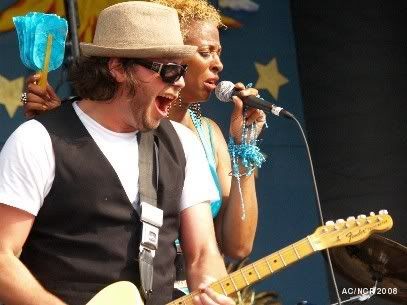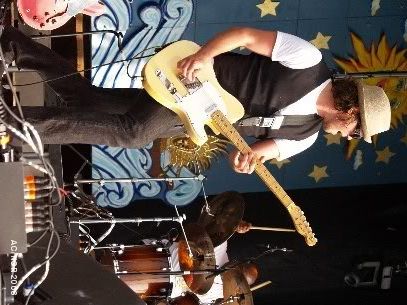 Big finish! Or maybe I just decided to wander off after this.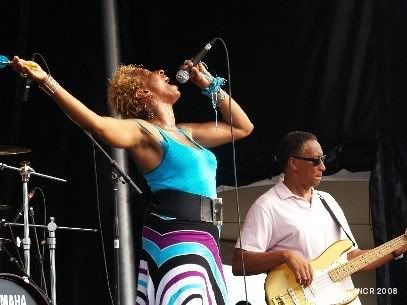 She's about to embark on a Chicago Blues Festival tour of Europe.