Ladytron were by far the loudest band I saw at Bluesfest - not that I saw many acts that stressed the volume of their performance. I was planning to leave after Jenn Grant's set, but the buzz crossing the road from where they were playing was intriguing enough to pull me over. Up close it was just about enough to knock me over. Allegedly their was a bylaw officer doing the rounds to make sure everyone played below the required decibel level. I can't help but suspect that Ladytron surpassed it. Lucky for the band the Giant Telecommunications Company Stage shades its performers in the afternoon, since they wore their best nightcrawlers clothes. Guitarist Daniel Hunt joshed that it was "a really unusual show for us since it's the first time we've seen sunlight."
I briefly wondered if Helen Marnie wasn't actually
Tracyanne Campbell from Camera Obscura
.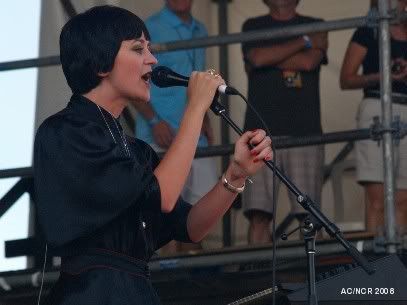 Daniel Hunt mans the synths.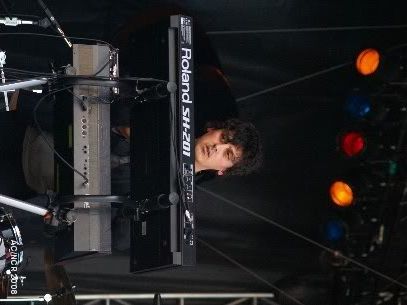 Mira Aroyo. This lot likes a good grip on their microphones.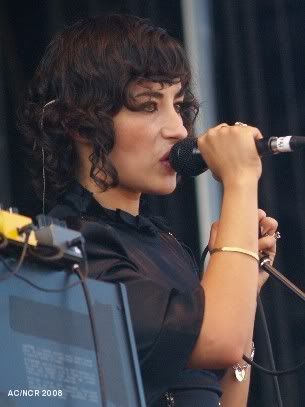 Singalong action!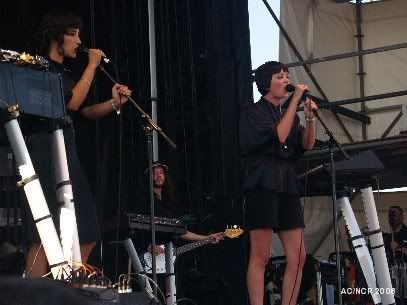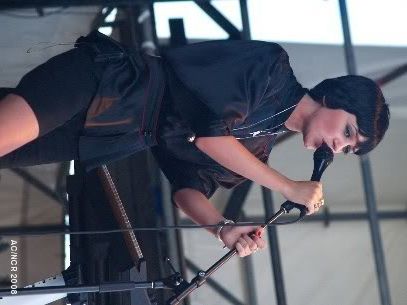 And so on!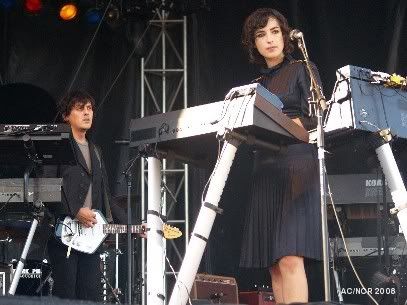 You can just about make out fourth member Reuben Wu, second from right.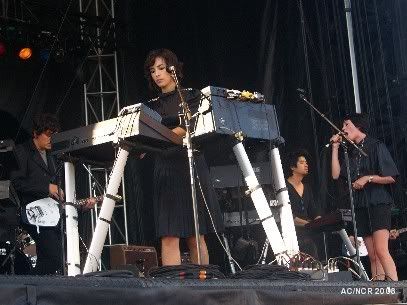 Time for a quick audience snap.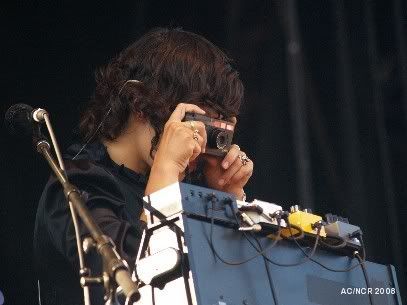 More singalong action!
The profusion of synthesizers and microphone stands made unobscured shots of everyone a bit tricky.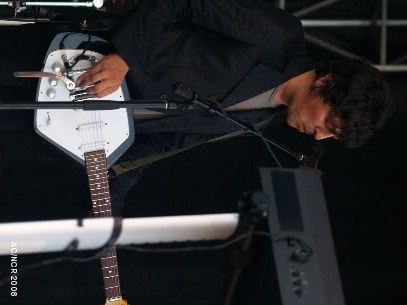 Glad I stuck around for the show.