Nachtmystium, which has gathered a fair amount of attention outside black metal circles lately. The entire genre is earning wider respect in underground music circles, and the band themselves has garnered glowing appraisals from such tastemakers as Pitchfork with their latest. Their sound edges closer to the metal mainstream then a lot of acts associated with black metal ... the band themselves seem to eschew the label, seeing black metal as more of a jumping-off point.
Guitarist and throatist Blake Judd is the driving force behind the band.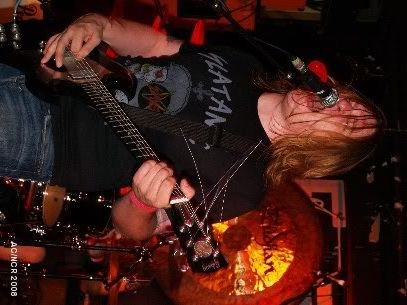 I think this is drummer Zack Simmons, also of Goatwhore, but don't take my word for it.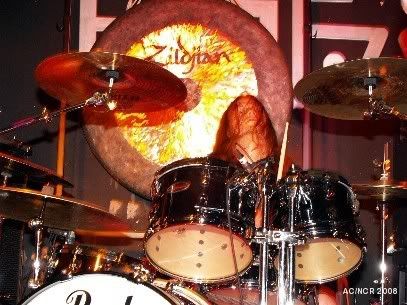 Guitarist Jeff Wilson brings an extra string to work.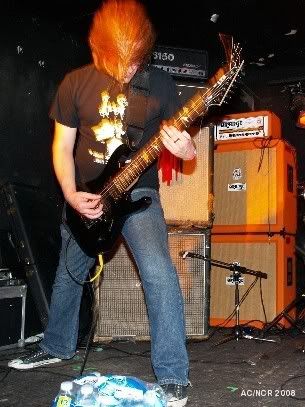 Bassist John Necromancer looking appropriately diabolical.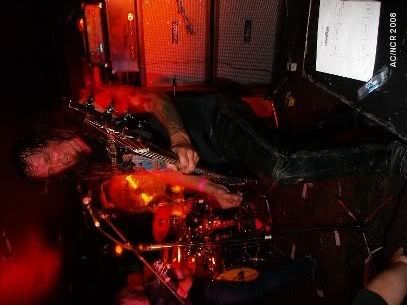 And so on!!! At extreme volume!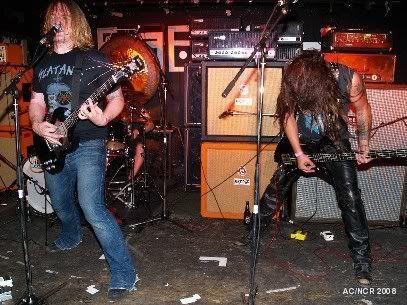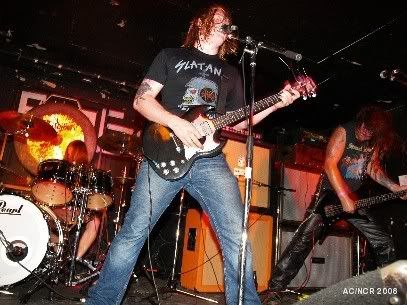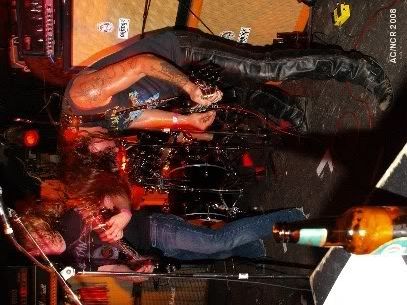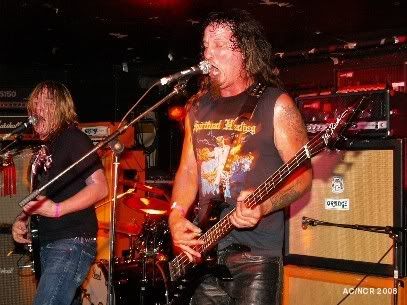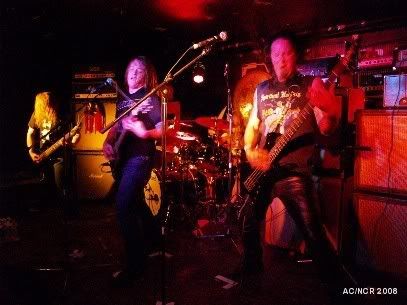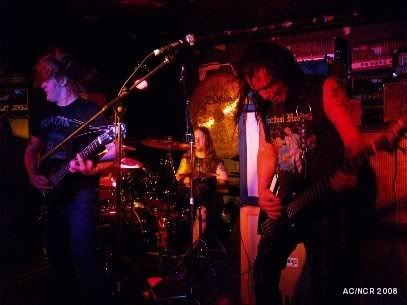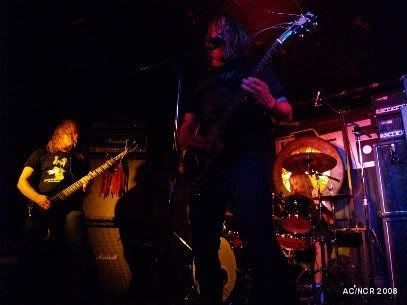 They're coming back to Canada as part of a tour with High on Fire and Opeth; no Ottawa date though, so you'll have to go to London or Quebec City to catch them.